Downsizing, Senior Moves, Estate Sales, Home Transitions
Anne-Stuart Darrell
(443) 823-9792
Kathleen Donohue Feinberg
(646) 641-7541
Anne-Stuart and Kathleen Can Help!
Co-Owners Anne-Stuart Darrell and Kathleen Donohue Feinberg (Kat) of Maryland Move Managers are on a mission to "spark joy" for Baltimore area downsizers!
Anne-Stuart is a KonMari Certified Consultant, a qualification that has given her organizational prowess a boost, making her prepared to tackle even the largest tidying projects. She truly changes lives by helping clients re-evaluate the things that mean the most to them.
Kat brings additional organizational expertise and an empathetic touch to the table. Kat's personal experience with senior transition moves makes her a trusted resource for clients who are moving family members into assisted living facilities. Maryland Move Managers is a proud member of NASMM, furthering their reputation as one of the best in the senior moves business! Be sure to give Anne-Stuart and Kat a call for any downsizing or senior move project, including:
Clients of Maryland Move Managers have described their experience working with Anne-Stuart and Kat as "outstanding" and pay particular homage to their "professionalism, creativity, and reliability" and of course, everyone loves  "reasonable rates"!  They truly do provide "service with a smile" and "little sparks of humor", making the whole process more enjoyable for everyone involved.  We highly recommend Maryland Move Managers for Baltimore MD Senior move help and downsizing support. 
Estate Sales & Auctions
Preparing to Move to a 55+ Community
Decluttering & Downsizing
Finding Baltimore MD senior move help is easier than ever.  Maryland Move Managers has the experience and the local network necessary to support all of your needs and help your home transition go as smoothly as possible.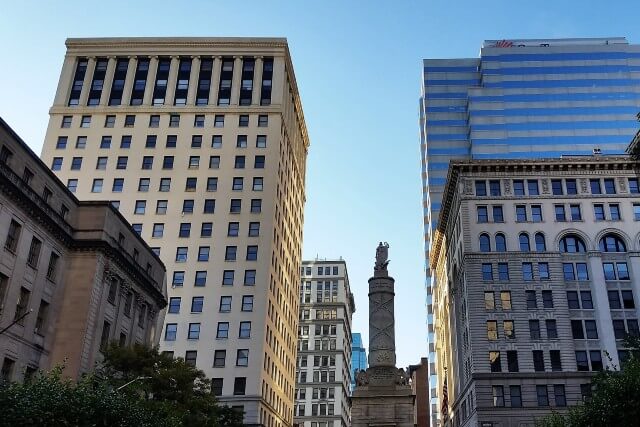 NEW & INTERESTING IN SENIOR DOWNSIZING
For Retirees, Seniors and Downsizers in Baltimore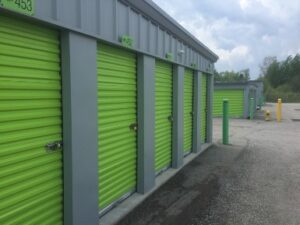 Self-storage solutions can be a valuable tool when you're downsizing. While most professionals agree that storage units or mobile storage should not be a substitute
Read More »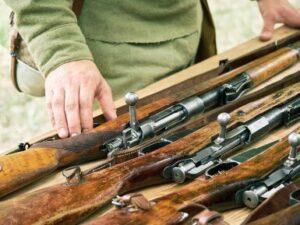 Whether you find antique or modern firearms in a family member's estate, it's essential to know how to handle them safely and legally. Many people
Read More »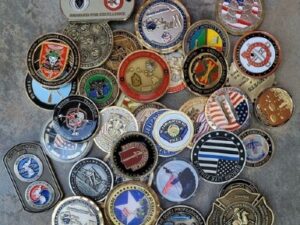 Military Challenge Coins Do you collect military challenge coins, or are you the steward of someone else's collection? We frequently see challenge coins among the
Read More »
LOCAL RESOURCES FOR DOWNSIZERS IN BALTIMORE
SOME OF OUR FAVORITE BALTIMORE PLACES
Baltimore has lots to offer retirees and downsizers.
Baltimore Neighborhoods that are Popular with Downsizers
If the next chapter in your life calls for little more action than lounging in a beach chair, Baltimore might be just the place for you to relocate or downsize. You'll soon find that Baltimore's Inner Harbor is a hub for lively experiences that will accommodate a new season of learning and exploration in your next stage of life. Between the award-winning exhibits at the National Aquarium, the excitement of an Orioles home game at Camden Yards, or thrill of seeing a centuries-old battleship at the USS Constellation, you'll never have difficulty staving off dull times. 
Roland Park 
Historically revered for its architectural variety and colloquially called the "garden city," Roland Park combines the comfort of suburban life with the aesthetic beauty of a charming town. Art buffs will enjoy the close proximity (and free admission!) to The Baltimore Museum of Art, and the nearby National Aquarium provides a fun activity for all ages. The west side of the neighborhood is lined by Stony Run Park, a favorite for joggers, bikers, and anyone looking for stream-side exercise. On Saturdays, check out the 32nd Street Farmers market for your weekly fresh produce, and look forward to a wide array of delicious food all week long. Petit Louis Bistro is known throughout Baltimore for its cozy atmosphere and French cuisine, Charming Elephant has unique Laotian small plates, and Waffie offers picture-perfect sweet and savory waffles. 
Inner Harbor
Baltimore's Inner Harbor, world-famous for its eats and attractions, is the place to settle if you're looking to be revitalized by a vibrant, high-rise lifestyle with a view. Hit the all-you-can-eat (and drink) brunch at Rusty Scupper, or grab a famous cinnamon roll pancake from Spoons Cafe. Take advantage of your new life by the water and try the fresh New England Seafood at Thames Street Oyster House, or keep it classic with an American meal at Miss Shirley's Cafe. Bring along the grandkids to the Maryland Science Center, the Maryland Zoo, or even a pirate ship excursion on the Family Adventure Cruise. Keeping it between adults? Try the City Brew Tours to experience Maryland's vast brewing scene. 
Mount Vernon
If you're a lifelong learner in search of ways to expand your knowledge of arts, music, and books, Mount Vernon holds a million hidden gems. Historic row houses and condos provide many options for comfortable living while staying a walkable distance from the prestigious Mount Vernon Cultural District, home to stunning Peabody library, the Joseph Meyerhoff Symphony Hall, and the Walters Art Museum. Visit Kumari Restaurant & Bar for a lunch of Nepalese and Tibetan cuisine, The Helmand for a sitdown meal of Afghan flavors, and Roll Ice Cream and Coffee for a sweet treat. Those in Mount Vernon prioritize both the finer and the funkier things in life: live music, fancy cocktails, and high art. 
Cockeysville
Looking for a little more distance from the city? Full of options for outdoor fun and spacious homes, Cockeysville is a peaceful paradise for older retirees searching for a retreat. Into hiking, biking, or simply taking in the natural splendor? Check out the Loch Raven reservoir or the Oregon Ridge Nature Center. Experience a peaceful outing to the Historical Society of Baltimore County, a library and museum located on a  wooded farm away from the traffic of town where you can find events and lectures on Baltimore's rich history. Check out the local barbeque at the Corner Stable, or the famous pot pie at Sugarbee's. Journey to the Pennsylvania Dutch Market and around for local goodies, or catch the Ravens game at Pappa's Sports Bar. 
Fells Point  Historic Waterfront Experience
Whether its retail therapy or a fun place to get in a good workout, Fells Point has what you need for a leisurely lifestyle. And, located less than a mile from the shops and eateries of the Inner Harbor, you'll never run out of diversions, even after you explored all of Fells Point's haunts. Dedicate a day to education and visit the Frederick Douglass-Isaac Myers Maritime Park Museum. Or, indulge in the Spirit of Baltimore luxury dinner cruise, where you get a sweeping tour of the harbor's best sights. When you go for oysters at the Thame's Street Oyster house, you'll appreciate the cobblestone streets that date back to the 1700s. Fells Point blends the deep roots of the East coast with the distinctly urban sense of living in a happening city, making it the perfect place for those who thrive in a metropolitan setting. 
Federal Hill
Federal Hill is walking distance to downtown Baltimore and its many establishments, including the Light Rail stations. From Federal Hill Park, residents get a stunning skyline and harbor view. Whether its luxury apartments on Light Street, or historic architecture on tucked away in surrounding neighborhoods Federal Hill can meet your housing needs. Spend some time on Federal Hill Main Street, the vibrant business district. The Cross Street Market, the 'heart of Federal Hill', is the area's beloved historic marketplace. Try Bodhi Federal Hill for the Thai food locals crave. For a local wateringhole, visit Mothers Federal Grill Hille, a tavern serving Mariyland-ized 'pub grub'. Explore the American Visionary Art Museum which features eclectic outsider art. Check out the Illusions Bar and Lounge for a night full of magic and illusions by local performers.
Get in Touch. You can rely on our verified senior move professionals in Baltimore.
Anne-Stuart Darrell and Kat Feinberg are the best home transition specialists in Baltimore.  Call them first for expert, experienced service for any downsizing or move project.
Get in touch with Maryland Move Managers to get started today