Downsizing, Senior Moves, & Real Estate
Savannah GA Downsizing Help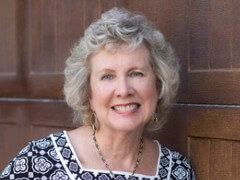 Senior Move Manager
Home Decluttering & Organizing
If you are looking for Savannah GA downsizing help, make Kris Duderstadt your first and only call. As the owner of Krisp Solutions LLC, Kris is a member of both the National Association of Senior Move Managers (NASMM) and the National Association of Productivity and Organizing Professionals (NAPO). Krisp Solutions offers a range of services, including:
Kris takes a compassionate and non-judgmental approach to her work, recognizing the physical and emotional challenges that come with downsizing. She works with clients to create personalized action plans that take into account their needs and expectations, and provides support every step of the way. Her goal is to help clients achieve their goals and make the downsizing process as positive and stress-free as possible.
Downsizing and
Senior Moves
Move Management
Home Inventory
Preparing Home for Sale

The services from Krisp Solutions have been described as "brilliant", and "designed with the client in mind". Client testimonials speak to Kris's ingenuity, hard work, and supportive approach. You can relax and let Kris and her team of pros handle your entire transition – you're in good hands.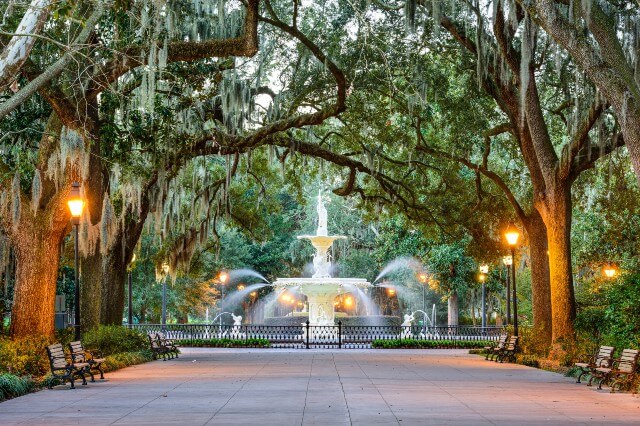 NEW & INTERESTING IN SENIOR DOWNSIZING
Get the latest advice from the pros.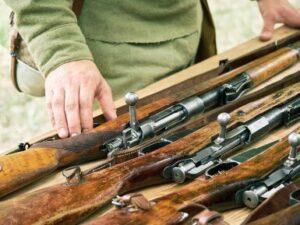 Whether you find antique or modern firearms in a family member's estate, it's essential to know how to handle them safely and legally. Many people
Read More »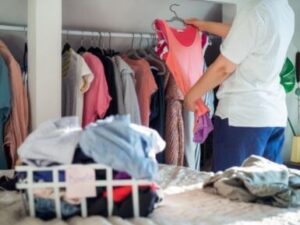 A fundamental part of downsizing is sorting through your possessions. Paring down creates an opportunity to surround yourself with things you'll use, need, and love!
Read More »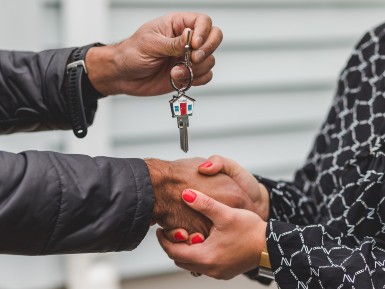 Seniors and downsizers who are navigating the real estate market have likely seen this designation behind some real estate pros' names – but what is
Read More »
LOCAL RESOURCES IN SAVANNAH GA
SOME OF OUR FAVORITE PLACES IN THE SAVANNAH AREA
Savannah has wonderful options for downsizers, seniors, and empty nesters of all ages.
Savannah
A charming city with a rich history and cultural heritage, Savannah is renowned for its architecture, parks, and gardens. It has a strong sense of community and is an excellent choice for seniors seeking a comfortable and active retirement. With mild winters, a low cost of living, a friendly community, and access to excellent healthcare facilities, it's obvious why this area draws in retirees. Additionally, there are plenty of activities suitable for seniors, including walking tours, riverboat cruises, visiting museums and galleries, golfing, and exploring the city's beautiful parks and gardens.
Spend some time drinking up the stunning architecture and enjoying the variety of shops, restaurants and museums in the downtown Savannah Historic District. Be sure to check out the Telfair Museums, showcasing art, history, and architecture from the region.  More local shopping, dining options, and a vibrant nightlife can be found in the River Street District. At the heart of Savannah is local favorite Forsyth Park, featuring beautiful gardens, fountains, and monuments.
Savannah is chock-full of great dining options. Give The Olde Pink House a try, offering inventive dishes rooted in Southern cooking and live music from their cellar tavern. Turn up the elegance at the fine dining establishment, Vic's On the River, featuring classic Southern dishes set in a 19th century warehouse. Hit the local scratch kitchen, Green Truck Neighborhood Pub for locally-sourced burgers as well as great vegetarian options. 
Tybee Island
A small barrier island just outside of Savannah, Tybee Island offers a laid-back beach lifestyle with plenty of outdoor activities and a friendly community. Residents enjoy affordable beach living, mild weather, outdoor activities, and a relaxed pace of life. From beach walks to dolphin watching tours, bird watching, fishing, and biking, there is no shortage of activities for people of all ages.
Enjoy stunning views and a historic museum at Tybee Island Lighthouse. Take a dip or soak up some rays at scenic North Beach, known for its stunning white sand and clear water. Visit Fort Pulaski National Monument, a historic fort on nearby Cockspur Island featuring a museum and various events throughout the year.
Whether you're craving barbecue, seafood, or a little adventure, The Crab Shack is the place to go, known for a wide menu and a lagoon full of baby alligators. Huc-A-Poos Bites and Booze offers pizza, beer, and live music in a relaxed setting. Sunday brunch is better oceanside, so head over to Fannies On the Beach and take advantage of their outdoor seating and live music.
Pooler
Just west of Savannah, Pooler is a growing city known for its affordable housing and family-friendly community. It's an excellent choice for seniors seeking an active lifestyle in a quiet and safe environment. Low crime rates, access to quality healthcare, and plenty of outdoor recreational activities make this locale a great place to call home.
Spend an afternoon at the National Museum of the Mighty Eighth Air Force, featuring exhibits and artifacts from World War II to the present. Enjoy the various amenities including walking trails, fishing ponds, and playgrounds at Tom Triplett Community Park. Consider joining The Club at Savannah Quarters, a private golf and country club with various amenities including a clubhouse, fitness center, and pool.
Indulge in frozen cocktails and Tex Mex staples at Los Bravos Mexican Grill and Cantina. Enjoy a variety of Japanese cuisine from sushi and sashimi to tempura and teriyaki at Sushi Hana. Get an authentic taste of Italy at Terra Mia Italian Bistro & Pizzeria.
Darien
A small coastal town located south of Savannah, Darien is known for its natural beauty, rich history, and laid-back lifestyle. It's an excellent choice for seniors seeking a quiet and peaceful retirement by the sea. From peaceful coastal living to affordable real estate, access to outdoor recreational activities, and a strong sense of community, this region offers plenty of perks.
Learn about the history and culture of the colonial era in Georgia at Fort King George State Historic Site, featuring a reconstructed fort, museum, and nature trails. Take a stroll through Darien Waterfront Park to take in the beautiful views, fish from the pier, or let the kids cut loose at the playground. Explore nature at Sapelo Island National Estuarine Research Reserve, known for its beautiful beaches and hiking trails.
Dine riverside at Skippers' Fish Camp, offering a wide variety of seafood including an oyster bar. Daily buffet specials, as well as surf and turf options can be found at B & J's Steaks & Seafood. Find new takes on traditional breakfast and lunch dishes at The Canopy Restaurant.
St. Simons Island
Off the coast of Georgia, St. Simons Island is a charming community known for its stunning beaches, outdoor recreational activities, and rich history. It's an excellent choice for seniors seeking an active retirement lifestyle in a beautiful coastal setting.
Drink in the maritime history of the area at St. Simons Island Lighthouse Museum. Revel in the 18th century architecture and beautiful grounds at Christ Church Frederica. Visit The Pier Village for all of your shopping and dining needs, as well as a scenic pier and beach access.
Head over to Barbara Jean's for classic Southern comfort foods with a home-cooked feel. Have a casual night out at Iguana's, offering fresh or fried seafood and a full bar. Fill up on pub grub at Brogen's, known for their burgers and ocean views.
A eating favorite for visitors and locals alike is the Southern Soul BBQ. Featured by Guy Fieri on Diners, Drive-ins and Dives, they serve up southern style food including smoked brisket, pork and turkey with traditional sides like okra and collard greens. To get into Delaney's Bistro and Bar for dinner you will likely need a reservation. They specialize in local seafood, prime meats and a tapas menu. If you can't get in for dinner try it out for lunch which is also excellent… or try the bar at night which is first come first serve. Tom Delaney also owns Cafe Frederica just around the corner which serves to a faithful following breakfast and lunch. Golden Isles Olive Oil has a little bit of everything for everyone..from selling quality olive oils and wonderful "foodie" gifts…..to a restaurant and full bar…. to an outdoor patio which hosts fun events like live music, trivia and afternoon teas. Tramici with a casual Italian menu and its sister restaurant Halyards are a must to visit on the Island. They share a charming outside patio which is dog friendly.
Brunswick
North of St. Simons Island is Brunswick, a small city offering a laid-back lifestyle, affordable real estate, and access to a wide range of outdoor activities. Access to quality healthcare and a strong sense of community round out this city as a great place to hang your hat.
Take a guided tour through the museum, enjoy the nature trails, and learn all about the antebellum history of the South at Hofwyl-Broadfield Plantation Historic Site. Enjoy the Great Outdoors at Blythe Island Regional Park, offering various amenities including camping, fishing, boating, and hiking. Fish, play, or just take in the scenery at Mary Ross Waterfront Park.
Dine waterside at Marshside Grill, and enjoy their wide menu featuring everything from burgers to hibachi. American dishes and daily catches get Caribbean and Mexican twists at family-friendly Indigo Coastal Shanty. Thoughtfully sourced dishes and handcrafted cocktails are served up at Reid's Apothecary. Tipsy McSway's located in historic downtown Brunswick is a quirky and fun neighborhood bar and grill with happy hour and live music. 
Sea Island
An exclusive island community located just off the coast of Georgia, Sea Island is known for its luxurious resorts, beautiful beaches, and world-class amenities. It's an excellent choice for seniors seeking a high-end retirement lifestyle in a beautiful coastal setting with a tight-knit community.
Luxuriate at The Cloister at Sea Island, a resort offering world-class amenities including a spa, golf courses, and multiple restaurants. Swim or sunbathe at the secluded Sea Island Beach. Dining options, a golf course, and a luxurious spa can be enjoyed at The Lodge at Sea Island Golf Club.
Make a reservation at the Forbes Five-Star restaurant, The Georgian Room at Sea Island, to enjoy modern twists on traditional dishes accompanied by wines expertly paired by a sommelier. Enjoy beachfront dining and fresh local seafood at Southern Tide. Be sure to try River Bar & Lounge, known for a variety of menu options from around the world, all served up with a French twist.
Jekyll Island
Located off the coast of Georgia, Jekyll Island is a tranquil community known for its natural beauty, history, and quiet lifestyle. It's an excellent choice for seniors seeking a peaceful and relaxed retirement in a beautiful coastal setting.
Visit the historic Jekyll Island Club Resort, featuring beautiful grounds and architecture, golf courses, and various dining options. Experience an exquisite sunrise with unparalleled views at Driftwood Beach. Animal lovers will appreciate Georgia Sea Turtle Center, a conservation center dedicated to the rehabilitation and preservation of sea turtles, featuring interactive exhibits and tours.
Enjoy a meal of Mexican favorites at Tortuga Jacks, known for their laid back atmosphere and outdoor bar and patio. Get comfortable at The Wharf, a nautical themed restaurant offering Southern fare and live music. Sample a varied menu of regional dishes at Zachry's Riverhouse.
Call us first. You can rely on trusted senior move professionals for Savannah GA downsizing help.
Krisp Solutions is our top choice for Savannah GA downsizing help.  Get in touch with Kris Duderstadt to get started on your organizing project or downsizing move today.