Downsizing, Senior Moves, Organizing, Home Transitions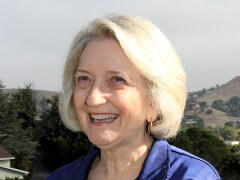 Are you looking for downsizing help in San Francisco CA? Look no further! Libby Wood and her company, Senior Settlers, has provided senior move management services to the San Francisco Bay Area since 2013. Each project begins with a free consultation, discussing issues, concerns, timelines, and challenges with the client. Libby works alongside clients to put together a plan that eases their stress and lets them relax. Then, her trusted team makes it happen! Over the course of the project, clients change from being overwhelmed to being in control and looking forward to the future.
Libby and her team of vetted professionals offer a variety of move management, home organizing, and downsizing services, including:
Their extensive list of services is backed with membership to several industry organizations including:
Furthermore, Senior Settlers has been certified and awarded in several areas, including:
Libby is based in San Rafael and offers experienced, custom senior move and downsizing services in San Francisco as well as Marin, Sonoma, Napa, Solano, Alameda, Contra Costa, and San Mateo counties.
Downsizing Help in San Francisco CA
Senior Moves, Decluttering & Downsizing, Home Organizing
Libby's clients can't say enough about their incredible experiences with Senior Settlers. Their services have been described as "way beyond expectation", and "fantastic, professional, and helpful".  The pros at Senior Settlers are "life savers", "pleasant and encouraging", and "fair and competent". Count on Libby and her team to provide "sanity-saving" services and "excellent judgment". Call Senior Settlers today to get started on a stress-free move!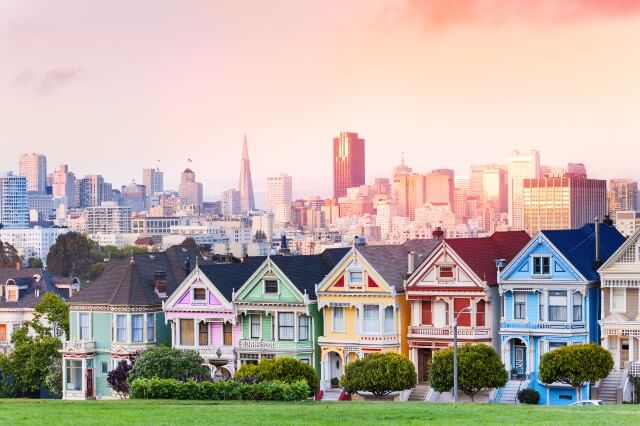 NEW & INTERESTING IN SENIOR DOWNSIZING
Get the latest advice from the pros.
Popular Books for Downsizers Inspiration and practical advice from the pros. When you are undertaking a home transition, you can use all of the advice
Read More »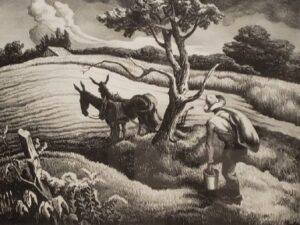 Thomas Hart Benton, "Approaching Storm", 1938 Are you lucky enough to own some vintage prints? A precious few know that Thomas Hart Benton (American, 1889-1975)
Read More »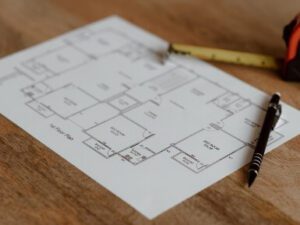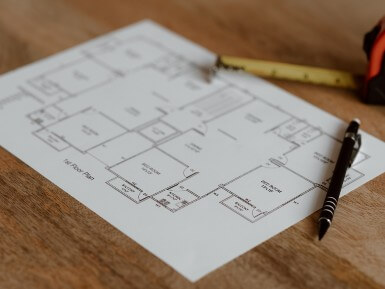 If you're moving to a smaller space (or moving at all, really!), an accurate floor plan of where your furnishings and belongings will go is
Read More »
For Retirees, Seniors and Downsizers in the San Francisco Bay Area
SOME OF OUR FAVORITE PLACES IN SAN FRANCISCO CA
Whether you're moving to the Bay Area or just downsizing your current home, there's something for everyone in San Francisco CA
Why Retirees, Seniors and Downsizers Love the San Francisco Bay Area
A vibrant and diverse city located in Northern California, San Francisco is known for its stunning views, historic landmarks, and rich cultural heritage. This charming city appeals to seniors because of its mild climate, excellent healthcare facilities, and numerous opportunities for outdoor recreation. Additionally, the city is home to world-class museums, art galleries, and theaters, making it a hub for arts and culture.
When thinking of San Francisco, Golden Gate Bridge is typically the first thing that comes to mind, and this marvel of modern architecture shouldn't be missed!
At the southern end of the bridge, visitors enjoy a display of information about the history, engineering, and construction of the bridge.  The Bay Bridge connecting San Francisco and Oakland is also interesting.  After the 1989 earthquake, when part of the eastern span collapsed, a replacement project began which culminated in the demolition of the old piece in 2018. The Bay Bridge has two suspension spans and a colorful light sculpture installation called "The Bay Lights" which is gorgeous after dark.
Another great attraction is Alcatraz Island, known for its rich history as a former civil war fort and military prison that offers tours.  If it's your first time in the city, be sure to spend some time at the legendary tourist hotspot, Fisherman's Wharf, where you'll find endless options for souvenirs.  
Just south of the bridge near Marina Green is a park called "Tunnel Tops" that sits literally on top of a set of Highway 101 tunnels. It has a nature center, playground, and beautiful walks. An easy stroll from there is the Disney Museum, located in the Presidio, a former military base that dates back to "New Spain" in 1776. Tours of the San Francisco National Cemetery in the Presidio are also interesting and popular.
Marina District
Located along the northern waterfront of San Francisco, the Marina District is a trendy neighborhood known for its upscale shops, restaurants, and bars, as well as its stunning views of the Golden Gate Bridge. Seniors are drawn to the Marina District for its access to high-quality healthcare, numerous opportunities for outdoor recreation, and upscale amenities.
Catch a concert or comedy show at Palace of Fine Arts Theatre. Dive into the arts scene at Fort Mason Center for Arts & Culture, a huge multipurpose venue for the arts hosting a variety of events throughout the year. Enjoy incredible views of the Bay at Crissy Field, and enjoy the hard-packed trails that are perfect for walking or biking. Another large draw for this locale is the numerous upscale shops and restaurants that line the neighborhood's streets.
Enjoy the hip surroundings of gastropub The Tipsy Pig, offering comfort food and craft beer. The Dorian is dripping with Victorian charm and serves up craft cocktails and classic American fare. Soak up the lively atmosphere at Delarosa, offering Roman pizzas and antipasti paired with creative cocktails. 
Chinatown
Located in the heart of San Francisco, Chinatown is a vibrant and historic neighborhood known for its bustling streets, traditional architecture, and world-class cuisine. Seniors are drawn to Chinatown for its rich cultural heritage and numerous opportunities for cultural and recreational activities.
Visit the Golden Gate Fortune Cookie Factory, hand making these classic post-meal treats since 1962 and offers guided tours. Stop into the Chinese Historical Society of America Museum to learn more about the culture and history of the Chinese immigrants who established this landmark neighborhood. 
Celebrate the culture of the neighborhood with traditional Cantonese baked goods and dim sum at Good Mong Kok Bakery. Another local favorite for dim sum, City View Restaurant is a little more upscale, and known for its pork buns and dumplings. Enjoy traditional Chinese clay pot dishes at Hong Kong Clay Pot Restaurant. Another neighborhood restaurant popular with locals is the R&G Lounge.
Nob Hill
An affluent neighborhood located on a hilltop in central San Francisco, Nob Hill is known for its elegant Victorian architecture, upscale hotels, and stunning city views. Seniors are drawn to Nob Hill for its luxurious lifestyle and numerous opportunities for cultural and recreational activities.
Take in the architectural marvel that is Grace Cathedral, known for its stunning stained glass windows, labyrinths, and arts and cultural programs. Take a load off at Huntington Park, offering dog-friendly areas and playgrounds, as well as a multi-use green space. Stop into the Cable Car Museum, a working museum detailing the structure of the San Francisco cable car system. Additionally, as you stroll the neighborhood, you'll see numerous historic mansions and hotels that line the streets.
Get a taste of Tuscany at Nob Hill Cafe, serving pastas and pizza in a relaxed setting. Enjoy an elegant, intimate meal at Rue Le Pic French Restaurant. Date night is done right at AltoVino, serving wine and Italian fare. 
Haight-Ashbury
An iconic neighborhood located in central San Francisco, Haight-Ashbury is known for its rich history as the center of the 1960s counterculture movement, as well as its colorful Victorian architecture, vintage clothing stores, and eclectic arts scene. Seniors are drawn to Haight-Ashbury for its vibrant cultural heritage, access to high-quality healthcare, and numerous opportunities for cultural and recreational activities.
This charming neighborhood is home to historic Painted Ladies, a style of colorful and utterly picturesque Victorian houses. Stroll the streets to admire them or book a room at the Red Victorian Bed & Breakfast to get a glimpse of the inside! If you're in town for the fall, you won't want to miss the Haight-Ashbury Street Fair, a day celebrating local music, art, and businesses each October. Those with a love for one-of-a-kind, nostalgia-inspiring objects will appreciate the numerous vintage clothing stores and record shops in this neighborhood.
Sangria and traditional Puerto Rican dishes await at Parada 22. Hit Pork Store Cafe for breakfast or lunch, serving up American comfort foods.  Enjoy hand-crafted cocktails and inventive bites in the rustic interior of The Alembic. 
Right next to the Haight is Golden Gate Park, which is very popular with locals. It has the de Young Museum, the Academy of Sciences, the Conservatory of Flowers, the Strybing Arboretum, a whole series of lakes with model boat facilities, Kezar Stadium, and buffalo in a buffalo paddock. Visitors are encouraged to enjoy the park and then eat at Beach Chalet.
Mission District
This culturally rich neighborhood located in central San Francisco is known for its vibrant street art, trendy boutiques, and diverse culinary scene. Seniors are drawn to the Mission District for its rich cultural heritage, access to high-quality healthcare, and numerous opportunities for cultural and recreational activities.
Visit local favorite Mission Dolores Park, one of the most popular parks in the city offering a variety of amenities including a soccer field, tennis courts, a dog park, and basketball courts, as well as a multi-use green space that hosts events and festivals throughout the year. Be sure to snap some pics at Clarion Alley Mural Project, a narrow alley that serves as a great photo backdrop thanks to the gorgeous murals that line it. This area boasts a vibrant street art scene, as well as numerous trendy bars, restaurants, and shops.
Get a taste of modern Argentinian cuisine at Lolinda, offering a vibrant atmosphere and a wide selection of drinks. Shareable plates of Burmese cuisine are served at Burma Love – Mission, a perfect place to meet with friends. Inventive New American eats can be found at The Morris, known for its extensive wine list.
Get in Touch. You can rely on us for senior move help in San Francisco CA.
Libby Wood and Senior Settlers are the local favorite for anything related to senior moves, downsizing, and home organizing in the San Francisco Bay Area.  Call Libby first for full-service home transitions.