Downsizing, Senior Moves, Estate Sales, Home Transitions
Estate Sales & Auctions
Preparing to Move to a 55+ Community
Decluttering & Downsizing
Are you looking Richmond VA senior move help for yourself or a loved one?  Our Richmond partner Alyson Pedlow can take out the guesswork and provide exactly the support you need, when you need it. 
Vetted local senior move transition experts will help you embrace a change and make your move with minimum stress.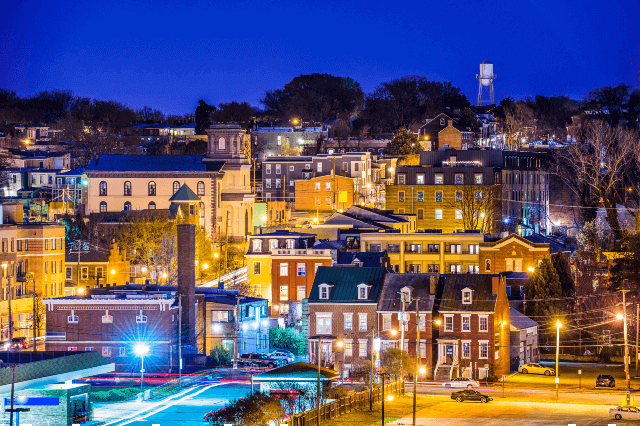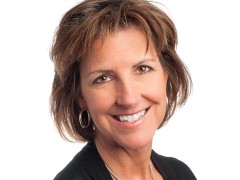 Get in Touch with Alyson Today !
Alyson Pedlow Has You Covered!
If you're looking for Richmond VA senior move help to downsize or clear out an estate, call Alyson Pedlow first!  Alyson and her experienced team at Home Matters of VA is a reliable and trusted resource for senior moves and downsizing help in the Richmond area.  
Alyson is our absolute go-to for home transitions in Richmond.  Her positive, friendly attitude and amazing organizational skills will make your project run smoothly and get your where you want to be.  Get in touch with Alyson today for expert advice about your senior or specialty move.
NEW & INTERESTING IN SENIOR MOVES AND DOWNSIZING
For Retirees, Seniors and Downsizers in Richmond VA
SOME OF OUR FAVORITE PLACES IN RICHMOND VA
Whether you're relocating to Richmond or downsizing your current home, you have plenty of options.
Richmond Destinations that are Popular with Downsizers
Richmond, VA is rooted in history and on the up-and-up, all at the same time. This city is full of hidden gems, like "pocket parks" and local cuisine. With a friendly neighborhood vibe around every corner, Richmond is a place where all will feel welcome in their next chapter of life. 
Shockoe Slip/Bottom
Find your next home in the Shockoe Bottom neighborhood, a cobblestone-clad destination for shopping and dining where apartments with unmatched amenities abound. Locals and tourists alike pour into Soul Taco for casual brunch bites and enjoy The Hard Shell for an upscale-casual atmosphere and the best seafood in Richmond. For a warm coffee on cool Richmond morning, locals enjoy The Urban Farmhouse Market and Café. Go on a historic Canal Walk along the river, where you'll see the first electric streetcar system in the world, or check out the James River Park Pipeline Walkway to experience the splendor of the river up close. Don't miss the largest collection of Edgar Allen Poe's work and memorabilia in the world at the Poe Museum!
Carytown
Located just east of Richmond's city center, Carytown is a great choice for downsizers looking to settle in an urban area with no shortage of activities, history, and culture. A stroll through the streets could lead you to the Virginia Museum of Fine Arts, where you can admire the millennia-old treasures of Ancient Egypt for free, or the Byrd Theatre, a historic cinema approaching its 100th birthday. Dive into the music scene at record stores like Deep Groove, or explore the budding wonders of the Lewis Ginter Botanical Garden. Try Can Can Brasserie for coffee in the morning or wine in the evening, or treat yourself to a gourmet burger at Burger Bach. 
Maymont
Named for the nearby Victorian Estate, Maymont is known for its luscious trees, elegant homes, and proximity to the James River. Enjoy a scenic walk through the adjacent Hollywood Cemetery, or spend a quiet day among the ponds and flowers in the Maymont Japanese Garden. Relax by the river at Texas Beach, or venture across the water to Belle Isle, a sprawling island park.  Maymont is full of walkable restaurant options: Kitchenette is the spot for a from-scratch homemade meal, and check out L'Opossum for fresh takes on classic French Cuisine. When the grandkids come to town, take them to The Robinson Nature Center, where they'll encounter the magic of aquatic animals.
Rockwood
Just a short drive from Richmond's city center lies Rockwood, one of Chesterfield County's most beloved suburbs In Rockwood, retirees will find their peaceful next chapter, will all the access and ease of city life. Rockwood Park offers a Nature Center and hiking trails, as well as eight pickleball courts. A short drive will take you to the Metro Richmond Zoo, where the whole family can visit over 150 different species. 
Church Hill
Both trendy and historic, Church Hill has a character that will appeal to anyone looking for a hip new setting that is steeped in tradition. Climb Libby Hill to the park for a spectacular view, and stop for a drink at Poe's Pub. Stop by St. John's Church, where Patrick Henry gave his famous speech, "Give Me Liberty or Give Me Death." Indulge in the renowned meatball pizza at Anthony's on the Hill, or get a taste of Texas at Alamo BBQ. Catch a sunset or skyline view at Jefferson Park, or walk over to the closeby Fan District to see the world-class flowers of Scuffletown Park. While you're there, stop at Bombolini's for wine and pasta, or Metzger, a modern German bar and butchery. 

Call us first for Richmond VA senior move and downsizing help. Our trusted professionals can help you through every aspect of your home transition or downsizing move.
Get in Touch. You can rely on our verified senior move professionals in Richmond VA
Call us first for Richmond VA senior move and downsizing help. Our trusted professionals can help you through every aspect of your home transition or downsizing move. We'd love to put together the perfect team for you!
Get in touch to get started today.