Downsizing, Senior Moves, Estate Sales, Home Transitions
Estate Sales & Auctions
Preparing to Move to a 55+ Community
Decluttering & Downsizing
Could you use some support with a Northern Jersey senior move? Our experienced professionals take out the guesswork and offer you a seamless and custom move. 
We know active Senior Move Managers and Professional Organizers in Northern Jersey.  Call us first to get organized or make a move with minimum stress.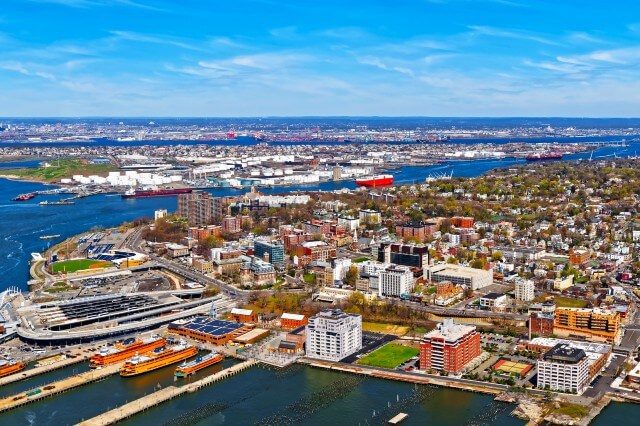 Get Downsizing Help Near You
Do you need advice or help with a Senior Move or Downsizing Project?
NEW & INTERESTING IN SENIOR DOWNSIZING
For Retirees, Seniors and Downsizers in Northern Jersey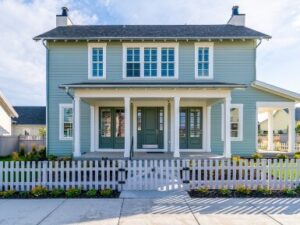 The phrase "vacant home" conjures up an image of a creepy, rundown home that may or may not be haunted. In reality, most vacant homes
Read More »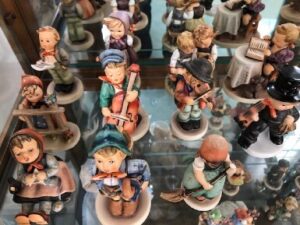 We see lots of Hummel figurines in our downsizing business!  With so many different editions spanning over 75 years, there are endless combinations of collections
Read More »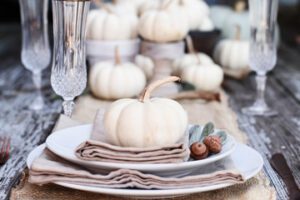 Thanksgiving Tips for Downsizers Are you the one who prepares and serves Thanksgiving dinner? For those who love to cook, preparing a large meal can
Read More »
SOME OF OUR FAVORITE PLACES IN NORTHERN JERSEY
Whether you're moving to Northern Jersey or have lived there forever, you have lots of great options.
Northern Jersey Towns that are Popular with Downsizers
Livingston
Wind down between the ridges of the Watchung Mountains when you relocate to Livingston, New Jersey. The area contains over 2,000 acres on the South Mountain Reservation, a nature reserve surrounding the Rahway River that includes the South Mountain Recreation Complex. There, you'll find the Essex County Turtleback Zoo, a perfect excursion for a weekend with grandkids. Livingston lays claim to the Riker Hill Complex, which houses the Riker Hill Art Park, an artist-in-residence community with public art displays, as well as the Walter Kidde Dinosaur Park and Becker Park, a converted 19th-century dairy farm. Whether it's strolling among flowers and Grecian columns in the Frelinghuysen Arboretum, grabbing a cocktail at Nero's, or gathering at Sweet Basil's for an alfresco brunch, Livingston is the place to start your new tradition. 
Westfield
Westfield, New Jersey, the town that inspired the setting for the Addam's Family tv show, has no shortage of haunts and charms. At Echo Lake Park, the summer offers paddleboats and the winter transforms the lake into an ice-skating rink. The Watchung Reservation provides bountiful hiking trails and a damned creek that forms Lake Surprise. Spend your days in "The Deserted Village" of Feltville, where family members of all ages will enjoy fishing and learning the history of a town with only three remaining permanent residents. Check out downtown for the Westfield Farmers' Market every Saturday, and make your way to Morano Gelato for a sweet treat. Around Halloween every year, the business center transforms into the Addams Fest, and you'll want to try a cocktail at Addams Tavern on Elm Street. 
Bridgewater 
Bridgewater lies in the heart of Somerset County. Here, canals and rivers are connected by the Raritan River Greenway that runs through the town, where residents can explore the area and find hidden treasures such as the Nevius Bridge, a wooden bridge that was built in 1886. Bridgewater is the ideal spot for retirees who love golf; the USGA Museum and Library is second to none for golf artifacts and memorabilia and sits adjacent to the Arnold Palmer Center for Golf History. Walk, bike, and see the Rose Garden at Colonial Park, and enjoy proximity to the Sri Venkateswara Temple, one of the largest Hindu temples in the New York/New Jersey area. Try the braised ribs at Redstone Grill, or the famous corn beef hash at Time to Eat Diner. 
Warren
Warren, also in the Raritan Valley, is a beloved suburb of Manhattan, and the perfect spot for nature lovers who want proximity to the city. Sites such as Washington Rock State Park, a commemorative site for the American Revolution with a 30-mile panoramic vista, will give downsizers that mountainous feel they're searching for. East County Park also boasts many acres of woods and meadows, and the Wagner Farm Arboretum Foundation provides gardening classes and fishing ponds. Tour the Delaware River Valley from above on a hot air balloon adventure with Balloonatics and Aeronuts, or see the wineries and countryside by train on the Delaware River Railroad Excursions. For a curated culinary experience, visit Uproot, and for fine dining with a side of jumbo shrimp, don't miss Bruno's Bistro. 
Hoboken
Just across the Hudson from Manhattan lies Hoboken, the perfect relocation spot for anyone itching to tone down city life a bit while maintaining the brownstone lifestyle. For a laid-back public kayaking adventure, check out the Hoboken Cove Boathouse. Dine, drink and shop along River Street, then head to Pier A Park for a pristine promenade and view of the Manhattan skyline. Art buffs will appreciate the galleries of the Monroe Center for the Arts, and fans of Frank Sinatra will swoon for his exhibit the Hoboken Historical Museum in The Shipyard, the oldest building in town. For the locals' favorite beer, there Pilsener Haus & Biergarten, and for Sunday brunch and a vast wine selection, you won't want to miss Amanda's. 
Englewood
Looking for a peaceful college town to settle into retirement? Englewood, home to Englewood Cliffs College, might just be your ticket. Close by, there's Flat Rock Bush Nature Center, a plant and animal sanctuary with wetlands and meadows. Catch a show at Bergen's Performing Arts Center, one of New Jersey's most vibrant venues for theater and music. For a riverside dinner with a view of the George Washington Bridge, bring a meal to the Ross Dock Picnic Area. Overpeck County Park connects surrounding park systems over Overpeck Creek and provides walking bridges, boat launches, and fishing docks. When you're craving a classic Mediterranean meal with vegan options, visit Bennies, and for live music on the weekends, stop by Sofia, a steakhouse and cigar lounge. 
Get in Touch today for help with Downsizing, Senior Moves and Home and Office Organizing in Northern Jersey.
We can help you find fast, quality home transition services in Northern Jersey, including Livingston, Westfield, Bridgewater, New Providence, Warren, Hoboken, and Englewood.