Downsizing, Senior Real Estate, Home Transitions
Naperville IL Downsizing Help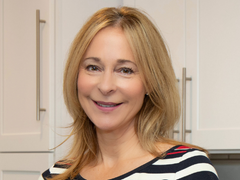 Lisa Stover
Presto® Real Estate Services
lisa@prestorealestate.com
800-495-1120
Just one call - we do it all!
Senior HOUSING SPECIALIST
Lisa Stover with Presto® Real Estate Services offers a one-stop downsizing service in the Naperville area. Presto® is different from other real estate companies because they offer services to help with the entire transition, making the downsizing process simple and stress-free. Lisa is committed to keeping your needs in mind, and as a Pricing Strategy Advisor, she will create a customized plan that ensures your home will sell quickly for the best possible price. 
With Presto® Real Estate Services , you will never pay for anything you don't need, and expenses can be paid at closing. You can count on Lisa and the Presto® team every step of the way, including:
Lisa's personal experience with relocating her mother helped her to create the process she uses to help families like yours every day. Her qualifications include:
Licensed Realtor®

Senior Real Estate Specialist (SRES)

Member of the National Association of Senior and Specialty Move Managers (NASMM)

PSA (Pricing Strategy Advisor)

Dementia Friendly 
A point of pride for Lisa is ensuring your move is as effortless as possible. Her past clients have described their moves as "easy and quick", "unbelievably smooth", and "worry-free". The services offered by Presto® help to "simplify the problems" associated with transitioning and downsizing, while making sure you are "thoroughly cared for"! Put Lisa at the very top of your list for senior-friendly moves or downsizing help in Naperville.
Downsizing and Senior Real Estate
Downsizing, Estate Sales & Auctions
Preparing a Home for Market
Real Estate Search and Sale
Are you looking for Naperville IL downsizing help? Lisa Stover and her team at Presto® Real Estate Services give you exactly the support you need, when you need it.  Plus, with their one-stop-shop service, you'll enjoy experienced help with every aspect of your home transition, from door to door.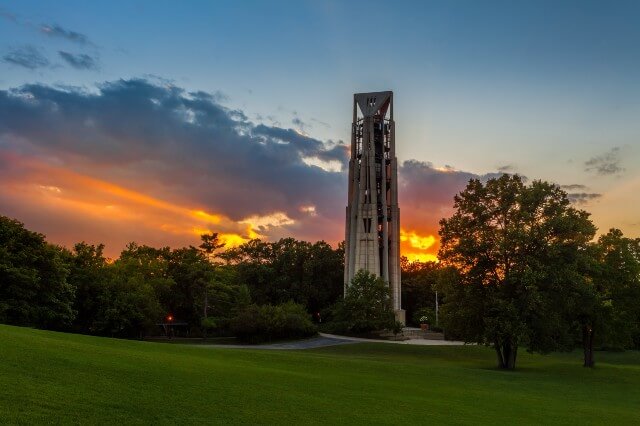 NEW & INTERESTING IN SENIOR DOWNSIZING
Get the latest advice from the pros.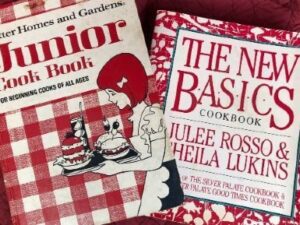 I'm thinking it's time to downsize my cookbook collection.  I've collected them for as long as I can remember, and like many other people, my
Read More »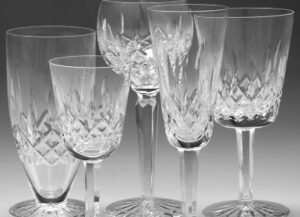 Waterford Crystal Stemware So, you're thinking about downsizing and you're not sure what to do with your formal table setting of china, silver, and crystal?
Read More »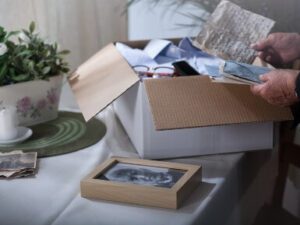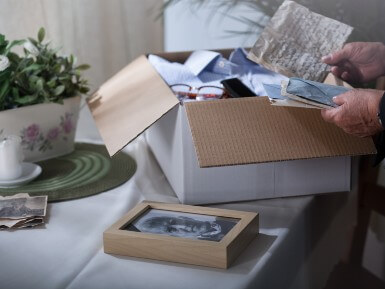 When you are tasked with clearing out the estate of a loved one, the tasks and the stress add up quickly.   These pro tips can
Read More »
LOCAL RESOURCES IN AND AROUND NAPERVILLE IL
SOME OF OUR FAVORITE PLACES NEAR NAPERVILLE IL
Whether you're moving to Naperville or downsizing your current home, there's lots to love about the western Chicago suburbs and Naperville area.
Naperville Attractions and Western Suburbs that are Popular with Downsizers
Naperville is an anchor of the western Chicago suburbs, known for its family-friendly atmosphere and small-town charm coupled with the convenience and opportunities of the larger metropolis.
The Naperville Park District offers many senior events and activities as well, including the Naperville Senior Center, Singing for Seniors at the Compass Church, and Senior Suburban Orchestra.  The Naperville Public Library offers delivery to seniors too.
Wentz Concert Hall hosts performers, authors, dancers, and musicians at North Central College's Fine Arts Center.  The Naperville Community Concert Center is home to the Naperville Municipal Band and other community-based performing arts groups.  Festivals abound – St Patrick's Day Parade, the Naperville Fine Art & Artisan Fair in June, and Last Fling to celebrate summer's end and the start of autumn.
Riverwalk Park along the banks of the DuPage River. Enjoy the attractions on Water Street including the Elements venue and Hotel Indigo Naperville.  Centennial Beach has a swimming pool and water slide.  DuPage Children's Museum is very popular with locals and visitors alike.
Locals love Downtown Naperville for its local boutiques and eclectic restaurants.  Don't miss the perennial Egg Harbor Café for great lemon poppyseed pancakes and its vegetarian-friendly menu.  Looking for a wine club and late evening fine dining?  It's Cooper's Hawk Winery & Restaurants, or look to Allegory for Farm To Table food made from scratch, one block from Riverwalk. Solemn Oath Brewery serves up local brews directly from the brewers. Beer snobs are welcome!" Meson Sabika is a favorite for Spanish and Mediterranean cuisine in a magnificent historic mansion. And of course, La Sorella di Francesca is a longtime tradition for its amazing Italian fare in a welcoming atmosphere.
Naper Settlement is considered an outdoor history museum on 13 acres of manicured museum grounds, historic buildings, and costumed reenactors.  In the winter, it's the home of the popular Chicago Christmas Market.
Access to healthcare is a big plus for retirees in Naperville.  Elmhurst Hospital ranked No. 1 and Edward Hospital ranked No. 7 in the annual IBM Watson Health survey of Large Community Hospitals.
St. Charles – Geneva
St. Charles is a wonderful small town with tons of character. Arcadia Theatre is the premiere live music and dinner venue in the Midwest with 200+ shows annually. It's Niche for date night; top your evening off with cotton candy!  Looking for a great breakfast place or home-smoked meats and BBQ — go to Noble House.
Fabyan Villa and Japanese Garden has a forest preserve on both sides of the Fox River, a picturesque windmill, a Frank Lloyd Wright home open for tours, and quiet garden strolls. For shopping, try The Collector's Kid – a family-owned hidden gem where you find everything memorabilia – sports cards, Pokemon, toys, and coins for your inner child or collector. For seniors, the St. Charles Park District offers an adult activity center, and the St. Charles Senior Center is a year-round resource for older folks.
Wheaton
The Wheaton Park District is a favorite of locals – Ride DuPage Transportation Program offers curb to curb rides for seniors 65 and older. A day in the park may be spent at Sensory Garden Playground, geared for little kids playing with musical instruments and percussion and climbing; it will soon be the favorite park of your wee ones.  Willowbrook Wildlife Center is a rehabilitation facility for native injured and orphaned wildlife; stay for the bobcat feeding at 4:30.
Pa Lian Burmese Restaurant features Tea Leaf salad, spicy curries, and menu suggestions from the attentive owner.  Cozy fireplaces and bistro fare at Adelle's, the perfect spot for pre- and after-theater dining.   Let The Hen House of Wheaton help you wake up early (or late) for Sunday brunch with biscuits and sausage gravy.
Village of Arlington Heights
Once best known for its Thoroughbred Racecourse, Arlington Heights residents enjoy the benefits of tranquil Lake Arlington and the intimate and excellent live theater at the Metropolis Performing Arts Center.  For the latest releases, locals love the comfy recliners at the Paragon Arlington Heights.  Favorite restaurants in town include Meat and Potato Urban Kitchen, Johnny's Beef and Santouka Japanese.  Love to travel? Retirees and empty nesters love the quick trip from Arlington Heights to O'Hare National Airport.
Downers Grove
Locals love the cozy ambiance at Pierce Tavern for dinner and The Foxtail is perfect for breakfast and brunch. Try their grilled octopus specialty as you dine outside.  Positano Ristorante is the premier Italian restaurant in the western suburbs.  Baked Apple Breakfast Company – the name says it all, family-owned and operated and near hospital and shopping.  
The Downers Grove Park District offers adult center offers many senior activities, as does the Indian Boundary YMCA.  Escape rooms abound at Fuzzy Logic Escape Room – you may love these fun and interactive games ideal for families.  Tivoli Theatre Downers Grove for date night; beautiful restoration, enjoy the vintage 1928 Wurlitzer organ music before movies start.  Another fun activity in Downers Grove is looking for the 200 Sears catalog build-it-yourself homes built from 1910 to the 1940s.
Plainfield
Downtown Plainfield is on the National Register of Historic Places and its development started in the 1840s.  Some 50 buildings range from Greek Revival to International architectural style.  
DuPage River Trail has long-term plans for a 40 mile continuous trail, with many sections open already! Launch your kayak or canoe from Riverview Park to paddle on the slow-moving DuPage River for a serene afternoon.  Be dazzled at Lake Renwick Preserve and Heron Rookery Nature Preserve by the nesting herons, egrets, cormorants and bald eagles, American white pelicans and winter waterfowl. The Plainfield Park District offers adult programs, and the CV Avery family YMCA offers a  "Monitor my Health" Senior program.
Darien
Waterfall Glen is a forest preserve featuring a variety of nature-centric attractions including prairies, forests, and waterfalls, of course! With over 10 miles of trails, this is a perfect place to spend a day if you're keen on hiking, biking, or horseback riding.
Those with a sweet tooth can step back in time by visiting Old Fashioned Sweets. Their wide variety of treats complete with a pinch of nostalgia will have you feeling like a kid in a candy store! For down-home cooking served with smile, try Chuck's Southern Comforts Cafe. Their menu full of barbecue and southern foods will delight the entire family! For a selection of Russian, Polish, and Lithuanian delicacies, be sure to stop in to Old Vilnius Cafe Deli. Their offerings don't stop at food: be sure to check out their herbal remedies and crafts, as well!
Get in Touch. You can rely on us for Naperville Downsizing Help and Senior Moves.
Lisa Stover and Presto® Real Estate is the best choice for home transitions and Naperville downsizing help. Get in touch today to get started with a free consultation.
Lisa Stover is the Designated Managing Broker of Presto® Real Estate, 1717 N. Naper Blvd, Naperville IL 60563.