Downsizing, Senior Moves, Estate Services, Home Transitions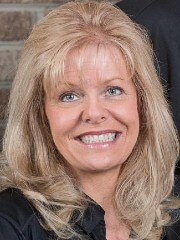 Tracy Niro
Wise Moves
1 Research Ct, Suite 450
Rockville, MD 20850
If you're seeking help for a downsizing move in the Montgomery County Maryland area, make Tracy Niro at Wise Moves your first call. Tracy and her team of skilled professionals pride themselves in their ability to make your new residence truly feel like home. Whether you're downsizing, upsizing, or just getting organized, you can count on the expertise of the Wise Moves team to guide you through the entire process.
Tracy and her team have the experience and compassion to handle every aspect of your move or organizing project. Their extensive services are designed to relieve stress and make your transition as smooth as possible. Wise Moves can help with:
Wise Moves proudly holds some of the highest designations and certifications in their field, including:
Montgomery Co MD Senior Move Help
Senior Moves, Decluttering & Downsizing, Estate Clearouts
Tracy's past clients describe her as "calming, caring, and professional", and she is praised for her "kindness and grace". Her team offers "understanding" and helps clients "overcome seemingly insurmountable tasks" and "feel unburdened". Give Wise Moves a call today to start your downsizing journey.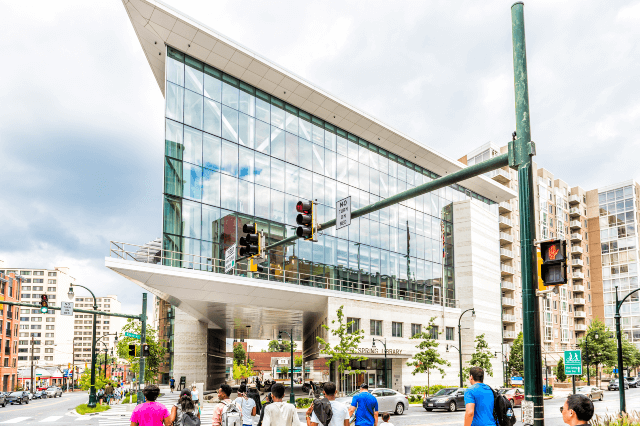 NEW & INTERESTING IN SENIOR DOWNSIZING
Get the latest advice from the pros.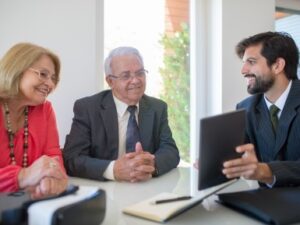 Many downsizers will need to both sell and purchase real estate as a part of their home transition.  The real estate portion of the process
Read More »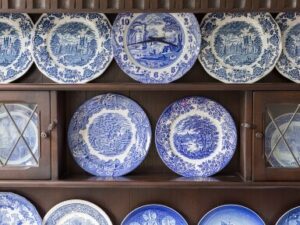 It's very common for downsizers to feel overwhelmed by the idea of releasing the majority of their possessions.  Many of the challenges are obvious: the
Read More »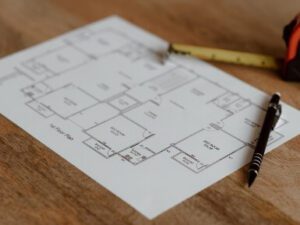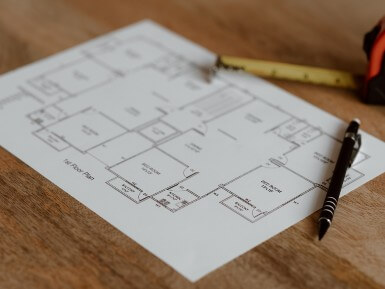 If you're moving to a smaller space (or moving at all, really!), an accurate floor plan of where your furnishings and belongings will go is
Read More »
For Retirees, Seniors and Downsizers in Montgomery Co MD
SOME OF OUR FAVORITE PLACES IN MONTGOMERY CO MD
Whether you're moving to the East Coast or just downsizing your current home, there's something for everyone in Montgomery Co MD
Why Retirees, Seniors and Downsizers Love the Montgomery Co MD Area
As Maryland's most affluent and highest populated area, Montgomery County is rated as one of the best places to live in the state. Rolling hills and beautiful green spaces make up much of the nearly 500 square miles of land in the county. With close access to Washington DC and Baltimore, you'll never be far from any global cuisine, speciality shop, or activity your heart desires. This great mix of rural and urban makes it easy to see why so many people are eager to call this area home. 
Rockville
A leading city for biomedical and technology companies, Rockville is a small but vibrant community. Work, play, and life are easily balanced here thanks to ample job opportunities, affordable cost of living, easy access for DC commuters, and a plethora of recreational activities.
Head into the heart of the community to experience all that Rockville Town Square has to offer: festivals throughout the year, a summer concert series, a winter ice rink, a slew of restaurants and shops, and convenient access to the Rockville Redline Metro. A surprisingly short trip from downtown, The Croydon Creek Nature Center is set on a 120 acre forest preserve and offers a reprieve from the city, with informative exhibits and programs surrounding urban forestry. Local artists are celebrated at VisArts, offering gallery exhibits and art programs for all ages.
Enjoy live jazz and patio dining at Stanford Grill, offering casual contemporary dishes. Meet friends for tapas and wine at the global eatery, Botanero Restaurant. Comfort food and a thumpin' jukebox can be found at Silver Diner, a regional chain preserving the classic American diner experience. 
Germantown
Just outside the Baltimore Metro area, Germantown is an unincorporated community with one of the most diverse populations in Montgomery County. An abundance of amenities are available, including fantastic local shops, delightful dining experiences, and beautiful outdoor spaces.
One of the anchors for the community is BlackRock Center For the Arts, offering outstanding classes, performances, and exhibits designed to keep the arts accessible, and going the extra mile by providing meals to families in need and engaging in conversations surrounding racial injustice and inequality. 
Step into nature at Great Seneca Stream Valley Park, named for the creek that runs throughout the area and its adjoining trail which offers nearly 8 miles that are perfect for hiking or biking. Pick your own fruits and vegetables at Butler's Orchard, a family-run farm that offers events throughout the year including the annual Pumpkin Festival in the fall, a must see for families with small children. 
Get a taste of Pennsylvania Dutch Country at Lancaster County Dutch Market, where you can find fresh produce, farm raised meats, handmade furniture, and tasty baked goods. Be sure to stop into Dutch Family Restaurant for a menu full of Amish favorites, conveniently located within the market. Find authentic flavor, sushi, and more at Yuraku Japanese Restaurant. Delectable roast chicken and ceviche are among the offerings at Peruvian restaurant, Picca Pollo A La Brasa.
Silver Spring
Another unincorporated community, Silver Spring is a suburb of Washington DC with a heart for music. Ranked highly for nightlife and diversity, this locale is perfect for the retiree who loves to hit the social scene. Finding a new restaurant or a fun event is never a challenge here, so it's easy to stay entertained. 
A thriving downtown hosts countless festivals throughout the year, the largest of which is The Silver Spring Jazz Festival, which draws over 20,000 visitors each September. Catch touring artists in concert at The Fillmore, one of the cornerstones of downtown. Visit the Cultural Arts Center at Montgomery College to experience a wide range of performances, lectures, and films centered around expression of arts and culture. 
New England style seafood is served up in the nautically themed All Set Restaurant & Bar. Get a taste of the Caribbean with a side of nightlife at The Society Restaurant & Lounge, where you can enjoy dinner and then dance the night away. Grab your friends and hit La Malinche for tapas and other Spanish favorites.
Bethesda
Renowned as a thriving cultural center and one of the best communities in the DC Metro Area, Bethesda is a melting pot known for global dining choices, fabulous local shopping, and always staying ahead of trends. Whether you're looking to enjoy the Great Outdoors, appreciate art, groove to some live music, or enjoy an out-of-this world dinner, there is something here for everyone.
Glen Echo Park is a community cornerstone that hosts a variety of events, classes, and performances including social dance programs, children's theater productions, and music festivals. A local favorite for hiking and biking, Cabin John Regional Park offers nearly 9 miles of trails throughout the wooded park, athletic fields, indoor and outdoor tennis courts, and even an ice rink. 
Revel in the pitch-perfect acoustics at Strathmore Music Center, presenting everything from classical concerts to contemporary performances. The Mansion at Strathmore offers more opportunities to drink in the arts (and some afternoon tea!)  thanks to multiple galleries and impeccable sculpture gardens. 
If you're dining in Bethesda, you'd be seriously missing out if you didn't choose an eatery with live music. The Strathmore offshoot, Discover AMP, features bluegrass, rock, and jazz acts paired with creative cuisines. Creole and American dishes are served up alongside some of the best live music in the area at Bethesda Blues and Jazz Supper Club. 
Gaithersburg
Noted for vast ethnic diversity, Gaithersburg is one of the largest cities in Maryland with over 70,000 people enjoying the superb quality of life the community has to offer. With a great selection of locally owned shops and restaurants, award-winning recreational programs, ample opportunities for cultural enrichment, and well-maintained green spaces, there is no shortage of activities, attractions, and amenities here. 
Visit Gaithersburg Community Museum to drink in the history of the city through hands-on exhibits for all ages, with an emphasis on the railroad thanks to the adjoining commuter station. Shop 'til you drop at RIO Washingtonian Center, a great shopping mall with a nice selection of stores, restaurants, and entertainment options, that hosts regular events in their outdoor pavilion, RIO Lakefront.
Enjoy a relaxed weekend brunch or a surf and turf dinner at Coastal Flats. Latin-inspired dishes and a rum bar are found at Paladar Latin Kitchen. A spin on the classic mezze dining experience is waiting at Mezeh Mediterranean Grill, offering made-from-scratch dishes packed with fresh ingredients.
Takoma Park
Famed for a growing arts scene and abundant festivals throughout the year, Takoma Park is a vibrant community dripping with charm, and is renowned as one of the most progressive communities in the United States. One can often encounter street performers downtown, blues and folk music festivals are frequent, and the city hosts events ranging from poetry readings to film screenings, lectures, and art exhibits. While there is plenty to do, there is also a sense of peace and quiet here that serves as a nice break from the hustle and bustle of big city life.
Locals love Lake Needwood, great for all ages and two-legged and four-legged friends alike, and offering great amenities like boat rentals, picnic areas, hiking and biking trails, an archery range, and a golf course. Be sure to fill your Sunday with local produce, fresh cut flowers, cheeses, craft items, and more at Takoma Farmers Market. 
Kill two birds with one stone and enjoy a cup of coffee or some global-inspired fare alongside your new favorite book at Busboys and Poets. Visit Cielo Rojo Restaurant for Mexican dishes made with locally sourced ingredients, including vegan options. Slurp down some oysters at Republic, known for their market-driven seafood mains.
Get in Touch. You can rely on us for Montgomery Co MD senior move help.
Tracy Niro and Wise Moves is the local favorite for anything related to senior moves, downsizing, and estate liquidation in the Montgomery Co MD area. 
Call Tracy at 301-519-8009 to get started today.