Downsizing, Senior Moves, Estate Services, Home Transitions
Senior Moves, Decluttering & Downsizing, Estate Clearouts
Are you looking for Miami FL downsizing help? Let us help you find the best senior move and downsizing pros in Miami FL.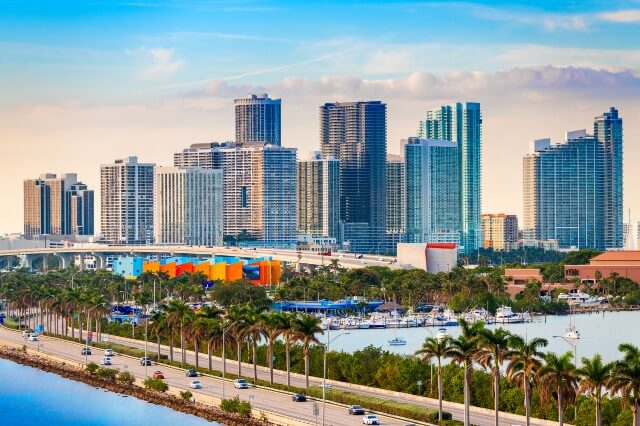 Get Downsizing Help Near You
Do you need advice or help with a Senior Move or Downsizing Project?
NEW & INTERESTING IN SENIOR DOWNSIZING
Get the latest advice from the pros.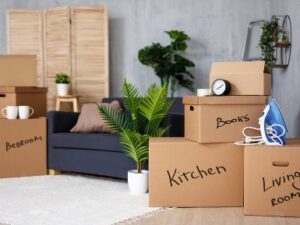 Certified Professional Organizer Ginger Willis is an expert at packing moving boxes, and we asked her to teach us how to pack boxes like a
Read More »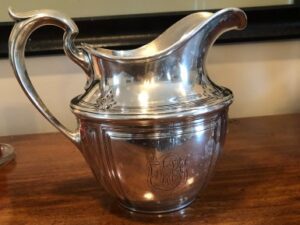 J.C. Grogan Co. Sterling Silver Water Pitcher This charming silver pitcher was submitted by one of our followers in McLean, Virginia. It was a gift
Read More »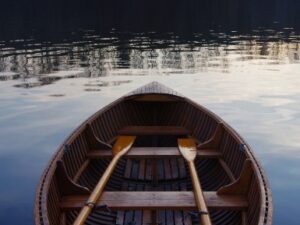 One of the biggest contributors to downsizing overwhelm is all of the decisions that need to be made.  While there are no set rules for
Read More »
For Retirees, Seniors and Downsizers in the Miami FL Area
SOME OF OUR FAVORITE PLACES IN MIAMI FL
Whether you're moving to South Florida or just downsizing your current home, there's something for everyone in Miami FL.
Why Retirees, Seniors and Downsizers Love the Miami FL Area
A vibrant and diverse city known for its sunny weather, beautiful beaches, and cultural offerings, Miami FL is a popular destination for seniors due to its warm climate, excellent healthcare facilities, and numerous retirement communities. Living in Miami is an exciting experience, characterized by a vibrant blend of cultures, diverse neighborhoods, and a lively social scene. The city offers world-class dining, entertainment options, and a dynamic arts and cultural scene, making it an appealing place to call home.
South Beach
Known for its art deco architecture, white sand beaches, and glamorous nightlife, South Beach is a popular tourist destination that appeals to people of all ages. Living in this neighborhood means enjoying a vibrant and energetic atmosphere with access to beautiful beaches, endless options for entertainment, and modern amenities.
Be sure to spend some time on Ocean Drive, an iconic street lined with restaurants and bars and offering great views of the adjacent beach. Stop by Lummus Park for some great people watching and scenic views of sand, surf, and skyline. Just south of this area is Miami Art Deco District, featuring beautiful architecture of the period and numerous art museums including the Wolfsonian-FIU, World Erotic Art Museum, and The Bass. Take a break from city scenes at Miami Beach Botanical Garden, a 2.6 acre oasis featuring a variety of themed gardens, water features, and wildlife. 
Enjoy dining al fresco at Il Pastaiolo, an Italian restaurant known for its rustic charm and traditional Neapolitan-style dishes. Meet with friends for brunch or cocktails at Sola and enjoy their spacious rooftop lounge or outdoor patio spaces. Open seasonally from October to May, you won't want to miss the crab and Key Lime pie at Joe's Stone Crab. 
Little Havana
A neighborhood known for its vibrant Cuban culture, delicious food, and colorful street art, Little Havana is a great place to explore and learn about Miami's Latin heritage. Residents of this neighborhood experience the rich Cuban culture and heritage, with access to authentic cuisine, lively street life, and a strong sense of community and tradition.
Stroll down Calle Ocho, the main street in Little Havana, where you can find numerous restaurants, cafes, and shops selling Cuban goods. Along the way, admire the Calle Ocho Walk of Fame, similar to Hollywood's star-studded sidewalk, but featuring Cuban and Latin cultural figures. Stop in at Cubaocho Museum & Performing Arts Center to explore their rotating art exhibits, catch a music performance, or sample their selection of cigars and rum. 
Be sure to dine at Versailles, a classic Cuban restaurant that serves traditional dishes like ropa vieja and Cuban coffee. Enjoy an exciting, one of a kind experience in the "heart and stomach" of the city with Miami Culinary Tours, offering a wide variety of intentionally selected cuisine samples. Dine on Cuban specialities and soak in the atmosphere at Ball & Chain, a famous live music venue that has been around since the 1930s, featuring salsa and jazz music.
Wynwood
A former industrial district that has been transformed into an arts and culture hub, Wynwood is home to a thriving arts scene. Living in Wynwood offers an artsy and creative lifestyle, trendy shops and galleries, and a hip and diverse community that embraces the neighborhood's unique character.
Spend time outdoors admiring the murals at Wynwood Walls, a street art museum featuring installations by renowned artists from around the world. Head to Wynwood Marketplace to experience all of the best things the area has to offer in one place, including art installations,  bites from great local restaurants, goods from local retailers, and craft cocktails. Immerse yourself in the world of modern art at Pérez Art Museum Miami, exhibiting a large collection of 20th and 21st century works. From sea to sky, explore the best of both worlds at Phillip & Patricia Frost Museum of Science, featuring interactive exhibits, a planetarium, and an aquarium.
Feed both your eyes and stomach at R House, featuring an art gallery and global eats. Get a taste of authentic, delicious Peruvian cuisine at Manta. Treat your sweet tooth to a gourmet pastry at The Salty Donut, offering unique flavors like maple bacon and guava cream cheese.
Coconut Grove
A charming waterfront neighborhood with a laid-back vibe, Coconut Grove is home to some of Miami's oldest buildings. This neighborhood provides a relaxed and bohemian lifestyle with its lush green spaces, waterfront views, and a mix of charming historic homes, eclectic shops, and outdoor cafes.
Visit Vizcaya Museum & Gardens, a historic estate with beautiful gardens, artwork, and architecture that reflect the lavish lifestyle of early 20th-century Miami. Travel back to a simpler time at The Barnacle Historic State Park, a waterfront park with a historic house and boat tours that showcase Miami's maritime history. Stroll through the aptly named Peacock Park to see free-roaming Indian peacocks throughout the nearly 10 acre public greenspace, or simply enjoy views of the waterfront.
Enjoy live music and a weekend happy hour at Monty's, a happening waterfront tiki hut with a raw bar. Head to Mr. C's Hotel to dine at Bellini, an elegant Italian restaurant with terrace seating and full bar. Grab a bite at Jaguar Restaurant, known for their tropical ambiance and incredible ceviche.
Coral Gables
Known for its luxurious homes, Coral Gables is a beautiful and historic neighborhood. This locale offers an upscale and sophisticated living environment, with elegant Mediterranean-style architecture, high-end shopping, fine dining, and a peaceful and well-maintained suburban atmosphere.
Be sure to stroll Miracle Mile, a half mile stretch of Coral Way that serves as a popular shopping and dining district with a wide variety of stores and restaurants. Splash around at Venetian Pool, a historic swimming pool with waterfalls, grottos, and a Spanish-style bridge that is perfect for a refreshing dip on a hot day. Explore Fairchild Tropical Botanic Garden, a sprawling garden with rare tropical plants, orchids, and butterflies, offering regular events and exhibitions.
Get a taste of Argentina at Graziano's Restaurant, serving freshly grilled authentic dishes with stunning views. Indulge in the rotating seasonal menu at Seasons 52, a New American eatery with a vast list of international wines. Dine on wood-fired entrees created with sustainably caught seafood and high quality, locally sourced meats at Orno Restaurant.
Get in Touch. You can rely on us for downsizing and senior move help in Miami FL