Downsizing, Senior Moves, & Local Moves
Lancaster County PA Downsizing Help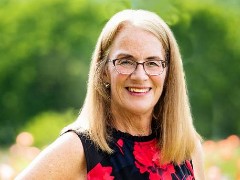 Sue Gunselman
Smart Moves and Coaching With Sue
717-475-4300
"Your local and trusted Housing Planner and Coach"
Senior Move Consulting
Personal Downsizing Coach
Sue Gunselman of Smart Moves and Coaching with Sue is the top choice for downsizing help and professional coaching in the Lancaster County PA area.  Helping seniors transition is her specialty, and with over 38 years of hands-on real estate experience, Sue is a seasoned pro  with the know-how to uncover any hidden fears and give you the confidence and peace of mind needed to move forward. Her program covers all aspects of a move, and she provides the guidance, support, education, and compassion to ensure a seamless transition. Sue has a slew of esteemed designations and credentials to back up her expertise, including:
Sue's full-service program is a one-stop-shop for those considering downsizing, relocating, or just needing a change of scenery. Her services focus on clients who are making a move and are seeking a professional who can be their housing transition mentor and advocate. At Smart Moves with Sue, the focus is where you are now, where you want to be next, and how to get you there. Sue will provide you with seamless transitions that create positive results, tailored to your individual needs.  No need to do this  alone!
Downsizing and
Senior Lifestyle Transitions
55+ Lifestyle Consulting
Senior Transitions

Sue's expertise makes her the clear choice to manage your move. Her past clients have described her as "a pleasure to work with", "easy to talk to", and "incredibly helpful". Sue brings "attention to detail" and "insight" to every project, and working with her is "an invaluable experience!" Call Sue today for a pressure -free and no obligation consultation. It's never too early to start preparing for the next phase of your life!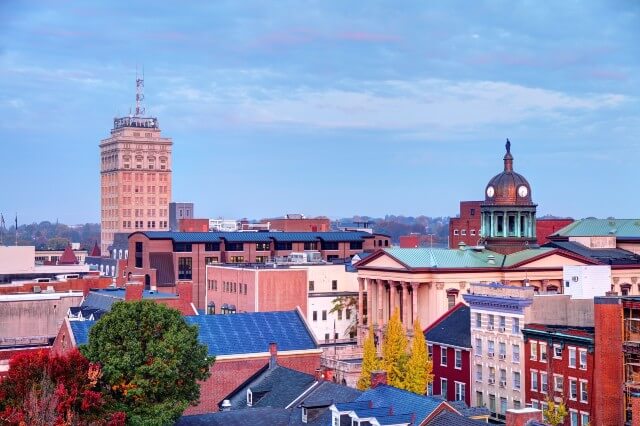 NEW & INTERESTING IN SENIOR DOWNSIZING
Get the latest advice from the pros.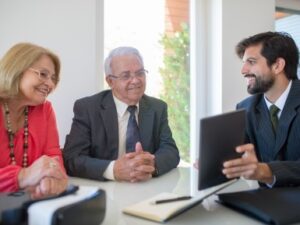 Many downsizers will need to both sell and purchase real estate as a part of their home transition.  The real estate portion of the process
Read More »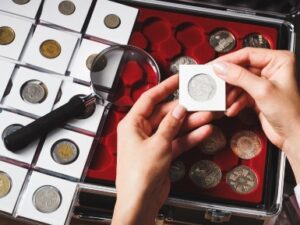 Almost everyone holds onto certain coins for one reason or another.  Whether you are saving a handful of foreign currency or sentimental coins, or if
Read More »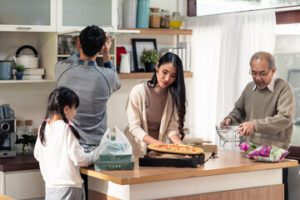 Sharing a Home with Your Older Parents In many societies, multi-generational living is the norm.  While Americans are less likely to combine their living arrangements
Read More »
LOCAL RESOURCES IN LANCASTER COUNTY PA
SOME OF OUR FAVORITE PLACES IN LANCASTER COUNTY PA
Lancaster County PA has wonderful options for downsizers, seniors, and empty nesters of all ages.
Known as "The Garden Spot of America", Lancaster County is nestled in Pennsylvania Dutch country. With one of the largest Amish populations in the nation, this area is known for rambling farm lands and a history as deep as the Susquehanna River that runs through the county. With an abundance of art galleries, specialty boutiques, and local restaurants, this charming borough has been called "the new Brooklyn", and offers a surprisingly rich culture. 
While each town has something unique to offer, throughout the county you'll find farmers markets, antique shops, horse and buggies, covered bridges, and some of the nicest folks around.
Lancaster
The county seat and namesake, Lancaster, is best known for its bustling Central Market, a red-brick building filled to the brim with local goods including a variety of fresh fruits and vegetables, baked goods, cheese, meats, and crafts. Immerse yourself further with a trip to Amish Farm & House, America's first Amish history museum, offering guided tours of the museum and buggy rides through local farmlands. Enjoy a day of outdoor family-friendly fun at Dutch Wonderland, a 48-acre amusement park with roller coasters and water attractions galore.
Head downtown to experience the thriving art scene in Lancaster, starting with a show at the famed Fulton Theater, the oldest continuously operating theater in America. Visit The Demuth Museum, offering an extensive collection of the namesake watercolorist's work and beautifully curated gardens. The city also offers a monthly art walk, First Fridays, where visitors can stroll through the local galleries, enjoy special events and live demonstrations, and even participate in some hands-on activities. Complete your experience with a stay at The Lancaster Arts Hotel, offering boutique rooms decorated with local artworks.
Dine on new American cuisine in a serene courtyard with water features at The Pressroom Restaurant, highly recommended for their brisket and burgers. Imbibe and indulge at Lancaster Brewing Company, with creative beers crafted under German purity law guidelines. Date night has got to be at Citronnelle, a creative French restaurant with thoughtfully sourced ingredients and a classy yet cozy atmosphere. 
Lititz
Another town known for its history, Lititz was founded by Moravians in pursuit of religious freedom. These days, Lititz is known for its coziness, with a downtown full of small boutiques, bed and breakfasts, and antique shops. 
Visit the beautiful Lititz Springs Park, host of the annual Independence Day celebration and featuring several play areas, a stream, and a volleyball court that can be enjoyed year round. Get a glimpse into the world of wolves at Wolf Sanctuary of Pennsylvania, a facility dedicated to educating visitors about these magnificent canines while providing a habitat that closely mimics nature. 
Enjoy a selection of fresh baked goods and home grown produce at Kissel Hill Fruit Farm. Be sure to time your visit to enjoy John's Lancaster County Chicken BBQ Dinner, offered each Saturday and typically selling out before 2pm (so you know it's delicious!). Other great dining options include Tied House, a casual-cool spot for drinks and modern pub fare; and Tomato Pie Cafe, offering breakfast and lunch and famed for their namesake pie and gourmet coffee.
Ephrata
Founded in 1732 by German settlers, Ephrata is one of America's oldest religious communities, with the Historic Ephrata Cloister being the heart of this town. Now a National Historic Landmark, be sure to visit for a guided tour to learn more. You'll also want to add the Seiverling Museum to your itinerary, featuring a large and fascinating collection of pedal cars from around the world. 
Like most of the small towns in Lancaster County, Ephrata does not disappoint when it comes to their farmer's market. Be sure to drop in to Green Dragon Farmers Market & Auction each Friday to get your weekly fix of hand-made items including collectibles, quilts, and home furnishings as well as home-made food items like baked goods, candy, and more. 
Tantalize your taste buds with Thai-style small plates at Three Sisters Park, a casual restaurant with a lovely outdoor space for enjoying your meal. Enjoy American eats at Olde Lincoln House, housed in a 19th century building and known for their cozy atmosphere.
Strasburg
Home to America's oldest operating railroad, Strasburg is full of fascinating history all about trains. It is also home to Lancaster County Art Association, a well-curated gallery full of diverse local artworks from across the county.
Start your visit with a 45-minute ride on a Strasburg Railroad steam locomotive through 2500 acres of scenic landscapes, and take a behind-the-scenes tour of the mechanical shop. Expand your knowledge at The Railroad Museum of Pennsylvania, exhibiting a world-class collection of over 100 locomotives and railroad cars. Next, take things to a different level at Choo Barn, an incredibly detailed miniature model train layout including local landmarks, all built from hand. 
Enjoy a hearty meal of American fare at Fireside Tavern, a sprawling event space nestled in the surrounding farmland,  perfect for both a dinner for two or a banquet-sized group. For locally sourced breakfast and lunch with a global spin, visit Speckled Hen Coffee. 
Elizabethtown
Colloquially known as "E-town", Elizabethtown is a small community best known for its namesake college. Formal education is not the only draw, however, as there is plenty to do, see, and learn in this quaint neighborhood.
Walk or bike the packed-gravel Conewago Recreation Trail, running parallel to Conewago Creek and offering great views of local wildlife. Locals love the Masonic Village Farm Market, a quaint market surrounded with lush farmland and offering garden plants, confections, and fresh produce. 
Those interested in local history should visit The Winters Heritage House Museum, which features two colonial log homes and a brick home from the Victorian era, as well as a chance to explore family trees at the on-site Seibert Genealogy Library.
Enjoy hearty pub fare with a laid-back atmosphere at TJ Rockwell's American Grill & Tavern. For carefully sourced food with Italian and Welsh roots, visit Black Gryphon. The best made-to-order breakfast and freshest coffee in town can be found at Whisk Cafe. 
Millersville
Home to the first teachers' academy in Pennsylvania, now known as Millersville University, the charming borough of Millersville is quaint and rated as one of the best places to live in the state. The university is known for The Dr. Charles R. and Anita B. Winter Visual and Performing Arts Center, host to a slew of cultural and artistic events in the concert halls, art gallery, and flexible spaces contained within. 
Lancaster County's top rated and local favorite golf course, Crossgates, offers challenging play throughout 18 holes of beautifully maintained course, a full service Pro Shop, and great dining options.
The go-to restaurant in town is Jack's Family Tavern, thanks to inexpensive drinks and incredible food, like their highly recommended beef tip sandwich. If you're looking for something slower paced and less crowded, Sugar Bowl Millersville offers a quaint setting to enjoy their Italian offerings. Fresh, authentic Mexican cuisine and house-smoked barbecue can be found at El Toro Barbacoa, praised for their delicious allergy-friendly menu.
Willow Street
Once punctuated with a tree-lined thoroughfare, Willow Street is a quiet suburb of Lancaster, loved for its safety and family friendliness. This small town is best known for being the birthplace of the long rifle and home to the 1719 Museum, also known as Hans Herr House, the oldest homestead in the county. Dig into the historical roots with a guided tour of the home and the adjacent Indigenous longhouse. 
Visit Willow Street Restaurant & Diner for a breakfast of griddle favorites, lunch of sandwiches and salads, or a hearty dinner of home-style dishes. Caruso's Italian Restaurant is the top choice for pizza and other Italian staples in a family-friendly atmosphere.
Landisville
Known as one of the best rural communities in the state, Landisville is a slow-paced suburb with a big heart. Visit the 1852 Herr Family Homestead to get a glimpse at life on a 19th century farm. 
Good eating can be found at Blue Collar, located at the Four Seasons Golf Club and offering refreshing drinks and hearty meals perfect for enjoying after playing the course. Also highly recommended is Miss Calee's Eats 'N' Treats, a warm restaurant dripping with charm and with a varied and reasonably priced menu. 
Denver
Previously known as "Union Station", the borough of Denver is a hub for several major highways and a perfect place to stretch your legs, enjoy a leisurely afternoon, or call home. Each year in October, this small town hosts Discover Denver, an annual festival celebrating the community through a chili cook off, dog parade, live entertainment, and more!
Locals favor The Denver Memorial Park and Playground, a 12-acre greenspace with ample amenities including a dog park, multiple baseball diamonds, a skating rink, a recreation center, and more.
Dine at Castanedas for authentic south-of-the-border meals made from scratch by the owner's grandmother using local produce and of course, a pinch of love. Relax over a cup of joe at Courtyard Cafe, serving high quality coffees, baked goods, and lunch items. Enjoy a classic American diner experience at Park Place Diner & Restaurant, offering top-notch burgers and breakfast fare.
Call us first. You can rely on trusted senior move professionals for Lancaster County PA downsizing help.
Smart Moves and Coaching With Sue is our top choice for Lancaster County PA downsizing help.  Get in touch with Sue Gunselman to get started on your organizing project or downsizing move today.
Sue Gunselman is a licensed Real Estate salesperson in the state of Pennsylvania.  Berkshire Hathaway Home Sale Realty Services, 150 N. Pointe Blvd., Lancaster PA 17601