Downsizing, Senior Moves, Estate Services, Home Transitions
Senior Moves, Decluttering & Downsizing, Estate Clearouts
Are you looking for Kansas City downsizing help? Let us help you find the best senior move and downsizing pros in KCKS and KCMO.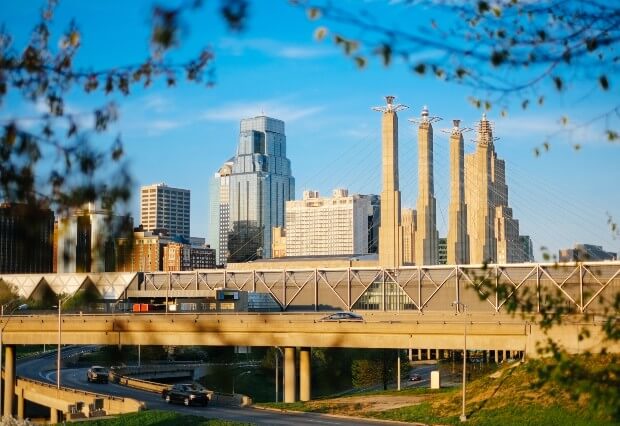 Get Downsizing Help Near You
Do you need advice or help with a Senior Move or Downsizing Project?
NEW & INTERESTING IN SENIOR DOWNSIZING
Get the latest advice from the pros.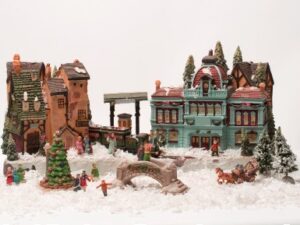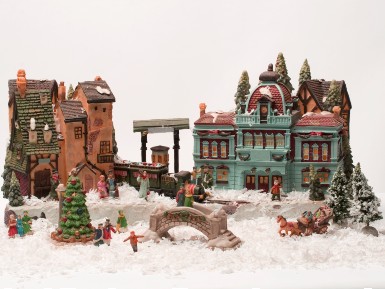 Department 56 Holiday Collectibles How do you decorate for the holidays? For many, transforming their home with elaborate holiday zeal is a seasonal ritual that
Read More »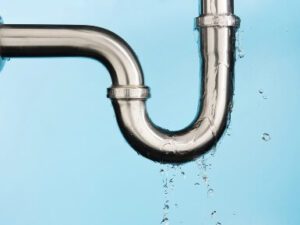 The reward for the hard work that goes into downsizing is often the opportunity to recoup the investment that you've made in your home. After
Read More »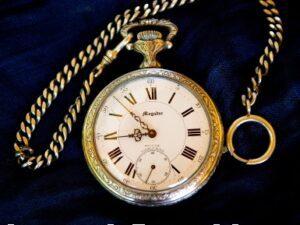 Pocket Watches A pocket watch on a chain was a must-have accessory for hundreds of years. The use of pocket watches dates all the way
Read More »
For Retirees, Seniors and Downsizers in Kansas City
SOME OF OUR FAVORITE PLACES IN KCKS AND KCMO
Whether you're moving to the Midwest or just downsizing your current home, there's something for everyone in Kansas city.
Why Retirees, Seniors and Downsizers Love the Kansas City Area
Straddling the state line between Kansas and Missouri, Kansas City offers enough activities and entertainment for two states!  Blues and barbecue are probably the first thing that comes to mind, and while those shouldn't be missed, the city has plenty more to offer. Known as the "City of Fountains", this bustling metro is said to have more fountains than Rome (over 200!). Visiting any of the 48 fountains open to the public offers a great way to explore. A slew of incredibly talented sports teams call KC home, including Major League Baseball team, The Royals; American Association of Professional Baseball team, The Monarchs; and NFL 2020 Super Bowl champions, The Chiefs. Perhaps the best part of Kansas City is the culture. A melting pot of diversity, this multifarious city is always awake, and offers something exciting to do no matter the time of day.
Step inside and enjoy a day of learning at any of the fabulous museums the city has to offer. The Nelson-Atkins Museum of Art features an extensive collection of international artworks, including a fantastic outdoor sculpture garden. Those with an appreciation for history will enjoy a trip to the National WWI Museum, which boasts the world's most comprehensive collection of artifacts from The Great War. The American Jazz Museum is a great place to spend the day celebrating legends like Louis Armstrong and Ella Fitzgerald. Be sure to round off your visit with a visit to The Blue Room, a jazz club housed in the museum with live performances throughout the week. SEA Life Kansas City offers a change of scenery from the land-locked Midwest with incredible exhibits of sea life, interactive touch pools, and an out-of-this-world underwater tunnel.
Spend some time in the great outdoors with a visit to Parkville Nature Sanctuary, which features scenic views and cascading waterfalls. Take the kids out for a day of play at Worlds of Fun & Oceans of Fun, which offers everything from roller coasters to waterslides. Don't miss the Kansas City Zoo, nationally acclaimed for its African animal exhibits. Those with a need for speed should be sure to visit the Kansas Speedway, which hosts racing events throughout the year.
Hungry? Start the day off right with scrumptious salmon crepes from Eggtc. KC is world-renowned for their barbecue, and you can't go wrong with lunch at Joe's Kansas City Bar-B-Que, offering everything from succulent brisket to delectable burnt ends. On a night out with friends, enjoy Spanish tapas at La Bodega and appreciate the dynamic venue with outdoor seating. For date night, try Garozzo's Ristorante for an intimate setting and amazing stuffed artichokes. 
Looking to imbibe? Take a tour and a taste at Boulevard Brewing Company, the most prominent specialty brewer in the Midwest. Their list of beers includes things like "Early Riser Coffee Porter", "Tiki Slam Island Ale", and "Space Camper Cosmic IPA", so there is sure to be something for every palate. For something stronger, head over to J. Rieger & Co., a distillery established in 1887 with offerings of dry gin, whisky, and wheat vodka. Stay for dinner and enjoy a flight of their spirits at the Electric Park Garden Bar.
For the best retail shopping in the city, take a trip to Country Club Plaza. With 18 separate buildings, you could easily spend the entire day exploring countless high-end retailers and restaurants. Don't shop until you drop, though, there is more to see! Be sure to visit the River Market neighborhood on Saturday or Sunday to enjoy City Market. Being the largest farmers' market in the region, you'll find a huge array of local vendors including grocers, merchants, eateries, and more.
Overland Park, Kansas
Just 12 miles southwest of Kansas City, Overland Park is one of the largest and best-loved suburbs in the area, and offers plenty of ways to spend a day. Visit Overland Park Arboretum and Botanical Gardens to enjoy a beautiful outdoor setting for events like monthly wine tastings throughout the summer. Brush up on your natural history with a trip to the Museum at Prairiefire, featuring exhibits on dinosaurs, augmented reality experiences, and a gorgeous Wetlands Preserve. Shop local at the Overland Park Farmers Market for farm-to-table food and one-of-a-kind items.
Olathe, Kansas
Continue past Overland Park, and you'll find Olathe a few miles further down the road. Ernie Miller Nature Center offers a beautiful escape from the city with a creek and several miles of trails running through prairies and wooded areas. View fabulous collections of emerging and established artists at Nerman Museum of Contemporary Art, located on the campus of Johnson County Community College. Top off your day with a delicious glass of vino at Stone Pillar Vineyard & Winery, which offers live concerts every Friday night.
Lee's Summit, Missouri
Southeast of Kansas City lies the suburb of Lee's Summit. Highlights include two major lakes, Lake Jacomo and Blue Springs Lake, at either of which one can easily spend the day enjoying nature. Experience living history at Missouri Town 1855, a museum featuring 30 acres of heritage crops, re-enactors, and historic buildings that you can explore on a self-guided tour. For a unique shopping experience, stop by Cockrell Mercantile Company, a country-style store with a little bit of everything from kitchenware to clothing.
Get in Touch. You can rely on us for senior move help in KCKS and KCMO.