Downsizing, Senior Moves, & Real Estate
Grand Rapids MI Downsizing Help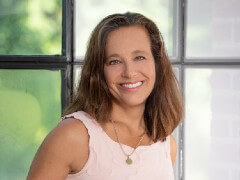 "Not just a move- it's Downsizing Made Easy."
Senior MOve Manager
Full-Service Relocation
If you're a senior in the Grand Rapids MI area looking for senior living resources, help with downsizing, or to sell your home, look no further than Laura Kelso at GR Savvy Seniors. As West Michigan's only Certified Senior Housing Professional (CSHP), Laura has specialized training, giving her the expertise to guide you in the right direction. Her years of experience as a Licensed Realtor and designation as a Graduate of REALTOR® Institute (GRI) haven given her the skills to handle either side of a real estate transaction with ease. Laura is equipped to manage your entire transition, coordinating with local professionals to meet your needs in home organization, legal services, finances, and more.
Laura goes "above and beyond" for her clients, offering "personalized, professional service". She is praised for her "responsive", "professional", and "hard working" nature. If you are thinking about downsizing, looking to explore senior living options, or interested in learning more about safely aging in place, give Laura a call today.
Downsizing and
Senior Moves
Move Management
Downsizing
Senior Resources

As part of her altruistic philosophy, Laura offers a free monthly senior learning series at the Frederik Meijer Gardens & Sculpture Park. The series is designed to empower mature adults to thrive as they age in place or prepare to transition to their next phase of life. Local experts are carefully selected to present each month, providing access to free resources and tools for informed decision making, health, and safety. Adults of all ages are welcome, but be sure to register as space is limited!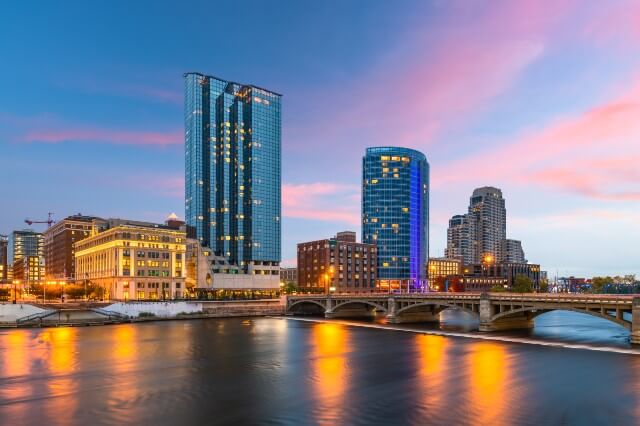 NEW & INTERESTING IN SENIOR DOWNSIZING
Get the latest advice from the pros.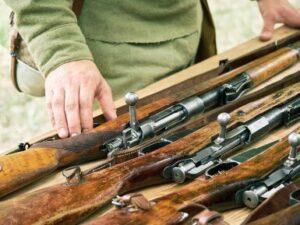 Whether you find antique or modern firearms in a family member's estate, it's essential to know how to handle them safely and legally. Many people
Read More »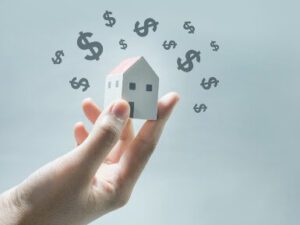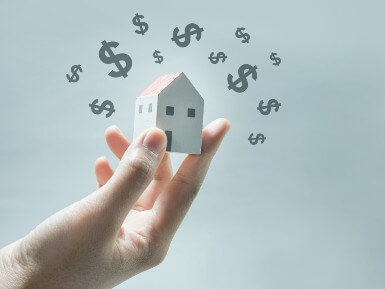 How To Finance a Retirement Home Are you thinking of purchasing a retirement home or moving to a continuing care community? There's a lot to
Read More »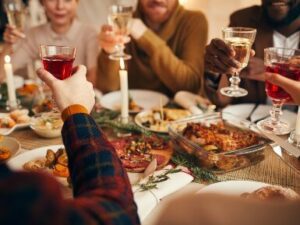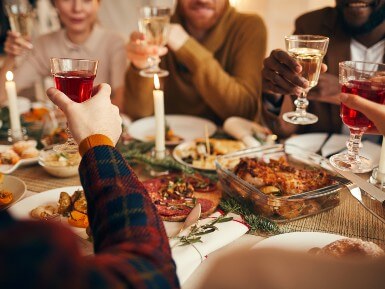 Do you love to entertain? We've seen that many would-be downsizers put off their move because they don't want to give up their ability to
Read More »
LOCAL RESOURCES IN GRAND RAPIDS MI
SOME OF OUR FAVORITE PLACES IN THE GRAND RAPIDS AREA
Grand Rapids MI has wonderful options for downsizers, seniors, and empty nesters of all ages.
Grand Rapids
Boasting small town charm matched with big city amenities, Grand Rapids is one of the most affordable cities in the United States, with the cost of living coming in at 12% below the national average. With nicknames including "Furniture City", "River City", and "Beer City", this locale has no shortage of industry, scenery, or recreation. Despite its industrious background, Grand Rapids is one of the greenest cities in America, prioritizing sustainability and reduced carbon emissions through a growing number of LEED-certified buildings, electric buses used for public transportation, and plentiful bike paths contributing to a rising cycling scene. The city puts the "art" in "heart", as home to two art museums, several performing arts theaters, and a handful of professional opera, ballet, and symphony companies.
Heartside-Downtown
Known as the entertainment district of Grand Rapids, Heartside-Downtown is home to music venues, museums, fine dining options, and cocktail bars. Enjoy a smaller comedy show or concert at 20 Monroe Live. Catch big name shows, a hockey game, or even a monster truck rally at Van Andel Arena. Be amazed by the vast collections at The Grand Rapids Art Museum, ranging from Renaissance to Modern Art. Pay respects to the 38th President at his burial place and namesake museum, the Gerald R. Ford Presidential Museum. 
Indulge in "pub grub" including creative burgers and craft beer at Brick and Porter. Gather friends at Sundance Grill & Bar to enjoy their margarita bar and Southwest fare in a relaxed atmosphere. Farm-to-table Mediterranean dishes can be enjoyed al fresco at Bistro Bella Vita.
Eastown
Known as the "Greenwich Village of Grand Rapids", Eastown is a flourishing neighborhood with an eclectic mix of shops, eateries, and bars. Some favorite local shops include LORDE for skincare and makeup with clean ingredients, Spirit Dreams Unique Gift Store, and Eastown Antiques. Be sure to check out the Fulton Street Farmers Market, where vendors sell everything from produce to flowers, meat, baked goods, jewelry, crafts, soap, and more.
Enjoy farm-to-table wood-fired pizzas and craft cocktails in the rustic setting of Terra Restaurant. A wide selection including burritos, pasta, and ribs can be found at Matchbox Diner & Drinks. Get a taste of the Mediterranean at The Pita House, offering gyros, kebabs, and shawarma.
Heritage Hill
One of the largest urban historic districts in the country, Heritage Hill is a residential neighborhood in Grand Rapids known for its wide representation of 19th and 20th century American homes. With over 1,300 buildings dating back to 1844, this collection of architectural marvels includes everything from Greek Revival to Prairie School styles. Get a detailed look of the latter at The Meyer May House, a Frank Lloyd Wright home that can be toured free of charge.
Date night has got to be at Heritage Restaurant, staffed by culinary students and dishing out American cuisine alongside a lovely wine menu. Enjoy classic comfort foods, beer, and cocktails at The Commons. Enjoy Greek, Turkish, and Bosnian cuisine at Živio.
Grandville
One of the largest shopping and dining districts in the area, Grandville is located just 10 minutes southwest of Grand Rapids. Known as a family-friendly suburb, the town is home to beautiful green spaces, interesting dining options, and a great mall. Visit the 14 acre Wedgwood Park, offering amenities including lighted ball fields, horseshoe pits, playground areas, and picnic spots as well as a series of concerts, Music in the Pavillion, each summer. Shop 'til you drop at RiverTown Crossings mall, home to a variety of stores, a movie theater, a food court with plenty of options, and even a carousel for the kids. 
Enjoy the relaxed atmosphere and old-school American comfort foods at Rainbow Grill. Diners with dietary restrictions or allergies will feel right at home at Anna's House, known for using fresh, local ingredients and offering plenty of gluten-free, vegan, and vegetarian options. Experience the lively atmosphere of Sakura Japanese Steakhouse, with offerings of hibachi and sushi.
Ada
Just east of Grand Rapids, Ada is a small town best known as the world headquarters of Amway. This quaint locale is nestled between the Grand and Thornapple Rivers, and is ideal for enjoying outdoor activities thanks to scenic parks, a picturesque downtown, and hundreds of acres of public land to explore. Additionally, the downtown area offers some lovely shops, art galleries, and restaurants, so you don't have to leave town to enjoy a night out. 
Try Nonna's: The Trattoria for an exquisite Italian dinner or an elevated Sunday brunch. Relax on the outdoor patio and dig into traditional Turkish dishes at Zeytin Turkish Restaurant. Enjoy locally roasted coffee with brunch or a creative cocktail with dinner at MudPenny.
Rockford
North of Grand Rapids, Rockford is another small town with big charm, boasting a historic downtown business district, beautiful parks, and easy access to the Rogue River. Outdoor activities are aplenty thanks to the river cutting through town, with fishing and canoeing being top of the list. If hiking or biking is more your speed, try out the White Pine Trail.
Spend some time at Rockford Corner Bar to enjoy the buzzy atmosphere, delicious hot dogs, and drinks. Indulge in a gastronomic experience at Marinades Pizza Bistro, where they fire their pizza oven with only the finest seasoned apple wood from local orchards. Enjoy a night out at Grill One Eleven for upscale surf and turf.
Lowell
A picturesque town known for its historic, Victorian-era downtown, Lowell is located east of Grand Rapids. Revel in the turn of the century architecture while you explore the unique art galleries and shops on Main Street. The main attraction of this small town is the Lowell Showboat, an iconic venue for everything from weddings to business meetings, as well as community events. Be sure to catch one of the Sizzlin' Summer Concerts, or bring the kids to meet Santa around the holidays.
American dishes and wood-fired pies are served up at Flat River Grill, offering riverfront views for enjoying your meal. Down-home cooking is found at Keiser's Kitchen. Wood smoked barbeque with a fantastic atmosphere is found at Main Street BBQ.
Call us first. You can rely on trusted senior move professionals for Grand Rapids MI downsizing help.
GR Savvy Seniors is our top choice for Grand Rapids MI downsizing help.  Get in touch with Laura Kelso to get started on your downsizing move today.