Downsizing, Home Organizing, Senior Moves
Winston-Salem NC Downsizing Help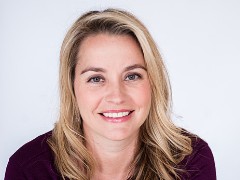 Contact us today to create your unique relocation plan.
Senior MOve Manager
Full-Service Relocation
Finding a trustworthy, experienced professional to help with moving or downsizing can be difficult, but residents of Winston-Salem NC can rest easy knowing that Monarch Living has them covered. Founder Jennifer Hammon is dedicated to making your transition as stress-free as possible, whether you are moving to a new home, downsizing, or just wanting to get organized.
As a member of the National Association of Senior and Specialty Move Managers (NASMM), Jennifer is held to a high standard, and is qualified to handle any senior transition. Whether you're downsizing to an apartment, preparing to age in place, or moving a loved one to assisted living, the Monarch Living team will tailor a plan to fit your unique needs and ensure the entire process goes smoothly.
Monarch Living has received the Golden Circle 5 Year designation from the National Association of Productivity and Organizing Professionals (NAPO), recognizing their elevated level of experience and good standing. They have the know-how to help you organize, streamline, and declutter your home, whether you need help clearing out an entire home or just your "catch-all" areas. 
The Monarch Living team can tackle any sized project, with helpful services including:
Downsizing and
Senior Moves
Move Management
Decluttering and Downsizing
Streamlining Home
Jennifer's past clients are so grateful for her "streamlined process" and "warmth and expertise". Her dedication to "communication and a positive vibe" and her "support and kindness" make her the trusted choice for downsizing moves in Winston-Salem. Get in touch with Jennifer today to get a head start on your goals.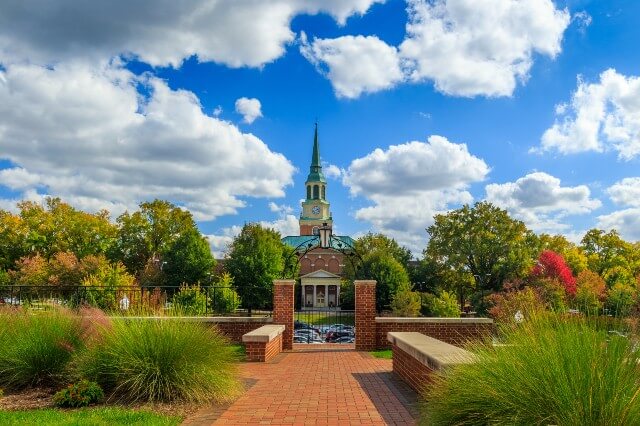 NEW & INTERESTING IN SENIOR DOWNSIZING
Get the latest advice from the pros.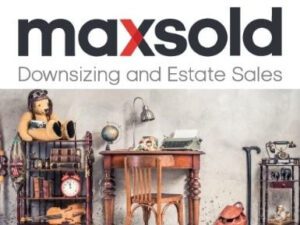 How Does MAX SOLD Work? MaxSold is an online auction company that helps you sell your unwanted and unneeded things, in a relatively short period
Read More »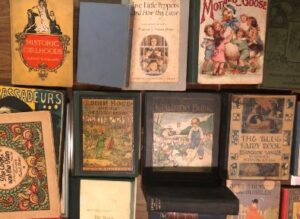 We often hear from clients that they want to know the value of their vintage books. Many of you have books that have graced your
Read More »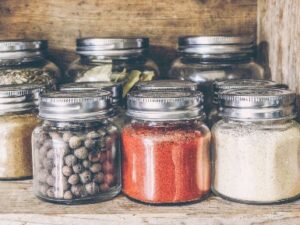 As someone who loves to cook, I always enjoy seeing the types of kitchen tools, appliances, and service ware my downsizing clients use in their
Read More »
LOCAL RESOURCES IN WINSTON-SALEM NC
SOME OF OUR FAVORITE PLACES IN THE WINSTON-SALEM AREA
Winston-Salem NC has wonderful options for downsizers, seniors, and empty nesters of all ages.
Fondly nicknamed "Twin City" thanks to its dual heritage, Winston-Salem is known as home to Texas Pete Hot Sauce, the birthplace of Krispy Kreme, and headquarters of Camel cigarettes. Beyond these iconic brands, this locale is known for its affordability, safety, great weather, and prime location. The perfect combination of city life and small-town feel, Winston-Salem offers a strong sense of community with plenty of events and festivals to enjoy throughout the year. Ample green spaces, close proximity to both the mountains and the beach, diverse dining options, and an eclectic arts scene round out this city to be an overall great place to call home.
Residents enjoy a lively art scene, which has earned the nickname "City of the Arts" as home to several major arts centers, an abundance of galleries, and University of North Carolina School of the Arts. Other higher education facilities include Carolina University, Wake Forest University, and Winston-Salem University, plus an abundance of technical and community colleges that make education incredibly accessible.
Black Mountain Chocolate Factory is the perfect place to take the family on a tour to see (and taste!) how chocolate is made. Visit Old Salem Museums & Gardens to learn the local history while you tour extensive grounds including the Historic Town of Salem, the galleries at Frank L. Horton Museum Center, and the Gardens at Old Salem.
Getting out of town and into nature is as simple as a 30 minute drive. Visit Pilot Mountain State Park, offering everything from hiking and rock climbing to horseback riding and fishing, all with a backdrop of one of the most distinct natural features in the state of North Carolina, the namesake Pilot Mountain. Just a bit further you'll find Hanging Rock State Park, offering a similar slew of outdoor activities plus swimming, boating, and more trails for hiking and biking. A slightly longer 2 hour drive west will allow you to take in incredible scenic views and glimpses of wildlife from your vehicle or the Mile High Swinging Bridge at Grandfather Mountain.
Enjoy a refined taste of the South at Mozelle's Fresh Southern Bistro, offering upscale comfort foods and diverse wines that you can enjoy indoors or on their covered patio. For no-frills soul food, try Sweet Potatoes, known for their succulent fried chicken. Visit Jeffrey Adams on Fourth for New American farm-to-table dishes and craft cocktails.
Clemmons
Located just 15 miles southwest of Winston-Salem, modern amenities and Southern charm combine to give the village of Clemmons a great appeal. From plentiful shopping and dining opportunities to activities like golfing, hiking, and horseback riding available, there is no shortage of things to do in and around this charming locale. Residents enjoy the small-town feel, close-knit community, and ample opportunities to get outdoors.
Golf enthusiasts will love the Salem Glen Country Club, featuring an 18 hole Nicklaus championship golf course. For those who aren't golfing pros but still want to have fun on the greens, visit Softgolf, a large format golfing game using user-friendly, oversized equipment conveniently located at Tanglewood Park. Also at the park, you'll find the Arboretum and Garden at Tanglewood, featuring plants from around the world, Tanglewoof Dog Park for your furry friends, and a plethora of amenities including pedal boats, tennis courts, picnic shelters, lakes stocked with fish, and trails. 
Get dessert first at Mrs. Hanes' Moravian Cookie Factory, where the whole family can enjoy a fun and tasty tour and nearly 10 million cookies in 6 different flavors are handmade each year. Enjoy a creative global menu featuring surf and turf and creative cocktails at 2520 Tavern. Homestyle meals can be found all day at Pete's Family Restaurants, a local favorite since 1977. No-frills barbecue, burgers, and comfort foods are served up at Little Richard's Bar-B-Que.
Kernersville
Best known as home to Jule Gilmer Korner, Kernersville has a rich and carefully preserved history. Here you'll find the 22-room Korner's Folly, the namesake artist's 1880 home turned museum, featuring original architecture, furnishings, and artwork. Over 100 years of history are preserved through automobiles of years past at Kernersville Auto Museum, featuring vintage, classic, and exotic cars. The Old Train Depot, built in 1973, still stands and efforts are being made to restore it to its former glory. The original Piney Grove Elementary School has been lovingly restored and is now a featured part of the 4th of July Park. 
The 4th of July Park also includes modern amenities like basketball, tennis, and pickleball courts, a skate park, playground equipment, and paths for walking and biking. Immerse yourself in wonder at Paul J Ciener Botanical Garden, an in-progress build that offers year round programming for all ages, and will feature over 25 garden areas, as well as an amphitheater, woodlands, and wetlands once finished.
Enjoy traditional Greek and American cuisine in a comfortable atmosphere at Olympic Family Restaurant. Delicious entrees paired with delightful margaritas in a warm setting can be found at Don Juan's Mexican Restaurant. Visit Sixty Six Grill and Taphouse to catch a game on one of their TVs while you enjoy brick oven pizza, burgers, and beer.
Lewisville
A newly incorporated town as of 1991, Lewisville has a long history as a township and a charming small town feel, just 15 minutes outside of Winston-Salem. This close knit community's heart is in Shallowford Square, where many events and activities are hosted throughout the year, from free family movie nights to concerts under the stars.
Lewisville is a great place to get a drink, as it is nestled between vineyards and distilleries. Westbend Winery and Brewery is one of the oldest wineries in the state, offering wine, beer, and scenic views. Medaloni Cellars and Vineyards is another favorite, thanks to careful blending that ensures their wines can be enjoyed by a variety of palates. Old Nick Williams Farm and Distillery offers tours of their facility as well as a bar area where visitors can sample their spirits or enjoy beer and wine.
Pfafftown
One of the top family-friendly neighborhoods in North Carolina, Pfafftown is known for a low crime rate and a strong sense of community. Active retirees will feel right at home in this charming small town, offering quick access to Winston-Salem for anything Pffafftown doesn't have itself. 
Local favorite restaurants include El Maguey Mexican Restaurant, known for their specials and staff that make you feel like family,  and Southern Family Restaurant, noted for great fried seafood and Southern style cooking.
Call us first. You can rely on trusted senior move professionals for Winston-Salem NC downsizing help.
Monarch Living is our first call for downsizing help in Winston-Salem NC.  Get in touch with Jennifer Hammon to get started on your organizing project or downsizing move today.