Downsizing, Senior Moves, Estate Services, Home Transitions
Senior Moves, Decluttering & Downsizing, Estate Clearouts
Locals know to call Nancy Waters and Golden Bridges for all things downsizing, including experienced senior move help, estate liquidation, and home organizing in Springfield IL. 
Nancy is well known for her ability to handle everything for you, from basic decluttering to managing complex moves. Count on Golden Bridges to tackle any sized project!s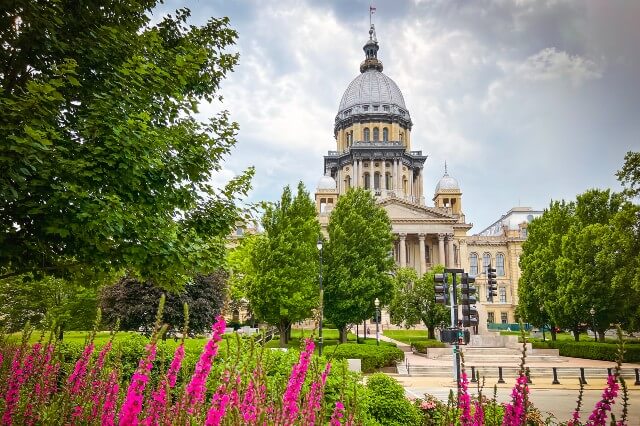 Senior Move Help in Springfield IL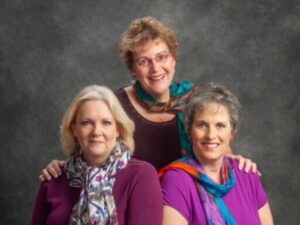 Are you seeking downsizing help in Springfield IL? Call Nancy Water with Golden Bridges today for all of your home transition needs! Nancy is a Certified Senior Move Manager (SMM-C) through the National Association of Senior and Specialty Move Managers (NASMM). She is known for handling all details of a move with ease, so clients can enjoy their new home from Day One. Since 2013, residents of Central Illinois have relied on Nancy and her team of women entrepreneurs to offer a variety of solutions for their downsizing and relocation needs, including:
Nancy and her team have received several awards, certifications, and accreditations including:
In addition to their accolades, Golden Bridges has received many fantastic testimonials from previous clients, with comments including "we couldn't have dealt with all of this without them!", and "they truly made a huge difference in all our lives these past few months". Nancy's "business-like, yet friendly" demeanor serves her well, helping her to provide "the highest quality care" for each of her clients. See how these fantastic ladies can take "a tremendous load off your back" through their comprehensive services. Call today to get started!
NEW & INTERESTING IN SENIOR DOWNSIZING
Get the latest advice from the pros.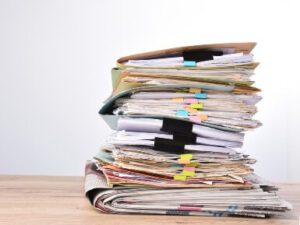 How nice would it be to make a paperless move? Of all the belongings that must be sorted before we move, paper may be the
Read More »
I remember when our young family moved into our first "real" house, and I  just couldn't believe how many spaces for storage there were.  In
Read More »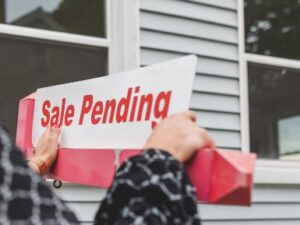 Selling a home can be stressful and uncertain.  That's why home sellers are often understandably eager to get under contract when a good  offer comes
Read More »
For Retirees, Seniors and Downsizers in the Springfield IL Area
SOME OF OUR FAVORITE PLACES IN SPRINGFIELD IL
Whether you're moving to Central Illinois or just downsizing your current home, there's something for everyone in Springfield IL.
Why Retirees, Seniors and Downsizers Love the Springfield IL Area
As the state capital, Springfield IL is known for its historical significance and as the home of Abraham Lincoln. The city offers a mix of urban and suburban living as well as various recreational opportunities, parks, and a range of dining and shopping options, making it convenient for seniors who desire a mix of amenities. The surrounding areas offer additional perks, such as an added sense of safety, a close-knit community, easy access to medical facilities, lower cost of living compared to larger cities, and the opportunity to engage in local activities and events. The Central Illinois area truly has something for every lifestyle – see what's in store for you! 
Springfield
Seniors interested in history and culture will appreciate the many Lincoln-related sites, such as the Abraham Lincoln Presidential Library and Museum, Lincoln's Home National Historic Site, and the Old State Capitol. Revel in the incredible Prairie School style architecture of the Dana-Thomas House, designed by Frank Lloyd Wright and open for tours daily. Catch a double feature and a sense of nostalgia at Route 66 Drive-In Theater.
Stroll along the walking trails at Washington Park, taking in the scenery provided by two ponds teeming with waterfowl and a Botanical Garden, get in some play at the tennis courts, or catch a free public concert at the Thomas Rees Memorial Carillon. Explore Henson Robinson Zoo, home to over 80 different species of animals from around the world.
Head down Route 66 for a meal composed of your favorite American classics at Maldaner's Restaurant, a local favorite since 1884. Enjoy New American cuisine paired with house-label wine at Cooper's Hawk Winery & Restaurant. Tantalize your taste buds with a world of flavor at Indigo Restaurant, featuring a global menu with offerings including sushi, surf'n'turf, and regional dishes.  
Rochester
A suburb known for its good schools and family-friendly environment, Rochester offers a mix of suburban living and easy access to Springfield's amenities. Seniors who prefer a quieter suburban setting while still being close to city conveniences might find Rochester to be a suitable choice.
Spend some time outdoors at Rochester Community Park, with standard park offerings of playgrounds, picnic areas, and space for outdoor activities. Learn more about the town's history at Rochester Historical Preservation Society. Get out in nature and explore Sangchris Lake State Park, with opportunities for fishing, boating, hiking, and camping. 
Made-from scratch comfort foods and desserts can be found alongside the welcoming, cozy environment at Lighthouse Family Restaurant. Home made pizzas, calzones, cannolis and more Italian delicacies can be found daily at Razzo's Family Pizzeria. 
Leland Grove
An affluent suburb of Springfield, Leland Grove is known for its quiet, residential atmosphere and proximity to the city's attractions. Seniors looking for a peaceful and well-maintained community would likely appreciate the serene environment this locale provides. While there isn't much in the way of attractions within the suburb, the easy access to the city, slower pace of life, and the community's focus on safety might be attractive to seniors who want a comfortable and secure place to live.
Sherman
Another suburban community near Springfield, Sherman offers a more relaxed pace of life while being close to the amenities of the city. Seniors who prefer a suburban setting with a strong sense of community might enjoy Sherman as its smaller size can foster a tight-knit environment where seniors can connect with their neighbors and participate in local events.
Treat your tastebuds to global craft brews and New American cuisine at Fire & Ale, and enjoy their open air patio and casual atmosphere. Head over to the family-friendly Tasty Cafe for home cooked meals for breakfast, lunch, and dinner. Enjoy authentic Mexican favorites like fresh margaritas and (huge!) burritos at Cancun. 
Quincy
As a larger city outside Springfield, Quincy offers a blend of historical, cultural, and outdoor attractions, making it an attractive place for seniors looking for a mix of activities and a sense of community. The city's focus on preserving its history while providing opportunities for leisure and socialization can make it an appealing destination for retirees. 
Explore the charming Historic District with well-preserved 19th-century architecture, antique shops, and local boutiques. Visit the historic John Wood Mansion, former home of the founder of Quincy, offering guided tours and providing insights into the area's past. Dive further into the city's history through exhibits on Native American culture, the Underground Railroad, the Lincoln-Douglas debates, and more at Quincy Museum. Hear a fascinating lost treasure story and enjoy the unique Moroccan architecture on a self-guided tour of Villa Kathrine. 
Enjoy the serene surroundings of Wavering Park, which features walking paths, benches, and a scenic lake perfect for relaxation and picnicking. Catch a concert or community event or spend a leisurely day strolling Washington Park, a sprawling green space with a gazebo, walking paths, and scenic views. Take a stroll or drive across Quincy Bayview Bridge for scenic views of the Mississippi River and the city skyline.
Treat yourself to a delicious and elegant white-tablecloth dinner at Tiramisu, serving traditional Italian mains. Meet friends for bites and brews at Kelly's, known for their surf n' turf and salad bar complete with sweets. Enjoy farm-fresh flavors and scratch kitchen comfort food offerings at Dunnbelly. 
Auburn
A small town located outside of Springfield, Auburn offers a rural charm and a close-knit community feel. Seniors looking for a slower pace of life and a strong sense of community involvement might be drawn to Auburn. The town's simplicity and local events can provide opportunities for seniors to engage with their neighbors and build connections.
Pop into Auburn Cord Duesenberg Automobile Museum to see their incredible showcases of vintage cars from the classic era. Catch a show at Auburn State Theatre, a historic theater featuring entertainment and events.
Meet with friends at the lively local favorite El Indio for all of your favorite authentic Mexican dishes. Get your fill at Rocki's, a counter-serve joint with hearty fare including chili dogs and a variety of fried apps. Grab a slice of the best pizza in town at Franchino's.
Get in Touch. You can rely on us for senior move help in Springfield IL.
Nancy Waters and Golden Bridges are the local favorite for anything related to senior moves, downsizing, and estate liquidation in the Springfield IL area.  Call Nancy first for full-service home transitions.