Organizing, Downsizing, Senior Moves, Estate Services
Downsizing Help in Fairfield County CT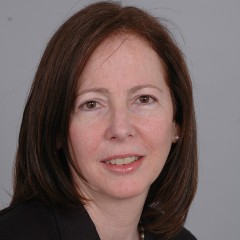 Randi Hutton
203-451-3455
800-757-4716
"I am dedicated to making each client's move, organizing and downsizing project as stress-free as possible."
Professional Organizing, Move Management & Estate Disposition
Randi Hutton and her team at the RZ Connection LLC are the go-to for the highest quality moving and organizing assistance.  Randi's clients and associates rely on her for efficient, professional service, which is second to none. Full-service assistance includes:
Randi is a trusted resource for anyone who needs home organizing, senior moves, estate services or downsizing help in Fairfield County CT.
Randi maintains the highest and most respected credentials in the industry, including membership in:
The National Association of Productivity and Organizing Professionals (NAPO), Golden Circle Status

The National Association of Senior and Specialty Move Managers (NASMM)

Real Estate Staging Association (RESA)
The Keys Guild, Collectibles Advisor
The National Association of Realtors (NAR)
Organizers for Charity
New York Women in Film and Television
Randi's talents for home organization and project management combined with her high-energy, take-charge style is a true asset to anyone facing a complex move or the disposition of an estate.
Satisfied clients confirm that Randi "knows how to orchestrate a move, and is also compassionate and caring about everyone and everything involved", and "made a stressful life situation a breeze for me and my family."
If you or someone you know is looking for professional organizing services, move management, estate disposition services and/or downsizing help in Fairfield County CT, call Randi Hutton first.  Take advantage of a Complimentary Phone Consultation or the very popular In-Person or Virtual Assessment!

Senior Move Help in Fairfield County CT
Professional Organizing
Downsizing, Preparing to Move
or Estate Services
Are you looking for senior move help in Fairfield County Conneticut? Locals know that Randi Hutton is THE person to call to handle any project, large or small!
Randi Hutton and the RZ Connection is the trusted resource for anyone who needs home organizing, senior move management, estate services or downsizing help in Fairfield County CT.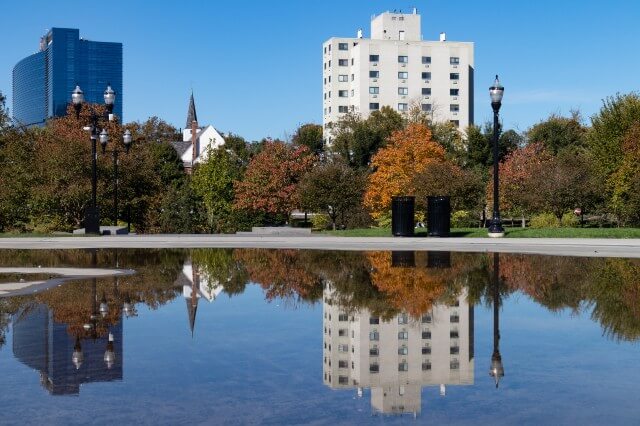 NEW & INTERESTING IN SENIOR DOWNSIZING
Get the latest advice from the pros.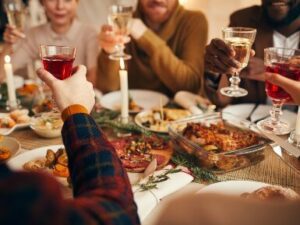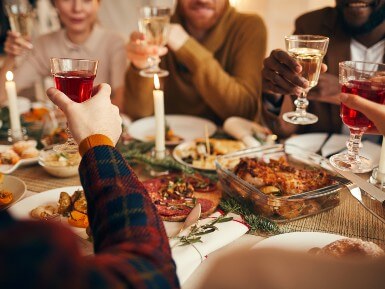 Do you love to entertain? We've seen that many would-be downsizers put off their move because they don't want to give up their ability to
Read More »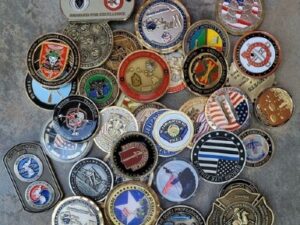 Military Challenge Coins Do you collect military challenge coins, or are you the steward of someone else's collection? We frequently see challenge coins among the
Read More »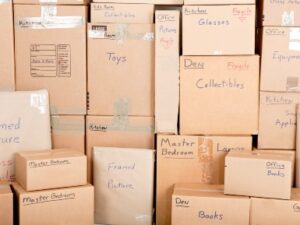 Moving to a new home and/or a new town is a big deal at any age. In fact, one poll in 2020 found that 45%
Read More »
LOCAL RESOURCES IN FAIRFIELD COUNTY
Places We Love in Fairfield County Connecticut
There's something for everyone in Fairfield County Connecticut.
Fairfield County, Connecticut, is in the southwest corner of the state, and a short train ride to New York City. Connecticut is the wealthiest state in the nation, partially because of the towns of Darien and Greenwich, which consistently rank among the nation's richest. The county's location on the coast also makes it a summer tourist destination with its many beaches and marinas.
Greenwich
Home to some of the nation's rich and famous, Greenwich has more to offer than just a Back Greenwich mansion tour and polo matches at the Greenwich Polo Club. Downtown Greenwich on "the Ave", or Greenwich Ave, is the place to be with shopping, spas, and art galleries; including the Bruce Museum of Arts and Science. Situated along the coast, Old Greenwich is an old beach town that is the home of Greenwich Point Park beach, downtown shopping, and Binney Park. The Cos Cob neighborhood, which hugs the Mianus River, is the birthplace of the Boy Scouts at Pomerance Park. It is also home to Connecticut's first art colony at the historic Bush-Holley House. When you're hungry, head to local favorites Lugano, Le Fat Poodle, or Applausi in Old Greenwich or Tony's at the J House in Riverside.
Stamford
East of Greenwich on the coast is Stamford where you can enjoy the outdoors at the Cove Island Park beach with its amenities, the quiet West Beach, a carousel and ice rink at Mill River Park, and the boardwalk, boat launch, and fishing pier at Cummings Park. Stamford's performing arts culture is thriving with the Stamford Center for the Arts, Curtain Call, and Avon Theatre. Stamford's antique district is home to three of the top antique shops in the state: Hamptons Antique Galleries, Avery & Dash Collections, and Stamford Modern. For great eats head to Lorca or Sergio's Pizza Restaurant.
Darien
Further up the coast is Darien, where you can enjoy the ocean at Pear Tree Point Beach and Weed Beach or other nature sights at Chery Lawn Park and Tilley Pond Park. Local attractions include the Salt Cave of Darien, the Mather Homestead, and the Geary Gallery. If you're hungry you'll enjoy local restaurants Ten Twenty Post for their oyster bar, the Goose American Bistro & Bar, or the Sugar Bowl Luncheonette. Then wash it all down with a craft beer at the Lock City Brewing Company.
 New Canaan
North of Darien is New Canaan, which is home to some unique buildings: The River house at Grace Farms designed by the Pritzker Prize-winning Japanese architecture firm SANAA, The Castle Elizabethan-style mansion in Wavenly Park commissioned by one of the founders of Texaco, and last but certainly not least, the Philip Johnson Glass House that has glass walls everywhere except the bathroom. You can take in other types of art at the Carriage Barn Arts Center and Silvermine Arts Center. For a local treat, order an ice cream cone at Gofer's. 
Norwalk 
Further up the coast is Norwalk, where the South Norwalk Historic District, SoNo, stands out with its historic buildings, local shops, waterfront views, the SoNo Switch Tower Museum, and local eateries and watering holes like the SoNo American Craft Distillery and SoNo Seaport Seafood. Also in Norwalk is the Maritime Aquarium, Lockwood-Mathews Mansion Museum, Norwalk WPA Murals, and Stepping Stones Museum for Children. You can enjoy the view of the quaint Sheffield Island Lighthouse from Bayley Beach in the affluent Rowayton neighborhood or take the ferry out to see it up close.
Wilton
North of Norwalk you will find Wilton, where there are plenty of outdoor parks and historic sites, such as the Weir Farm National Historic Site, the Norwalk River Valley Trail, the Woodcock Nature Center, Ambler Farm, the Gallaher Mansion and Cranbury Park, and the Richard Foster House, or Round House. Also of interest is the Wilton Playshop, local brewery Little Pub Wilton and restaurants Marly's Bar & Grill and Naked Green's. 
Westport
East of Norwalk on the coast is Westport, where the main attraction are all the water activities, including Compo Beach. Westport has a thriving arts community with the Westport Country Playhouse, Levitt Pavilion for the Performing Arts, and Westport Arts Center. Also of interest is the Westport Astronomical Society observatory.
Fairfield
Further along the coast to the east is Fairfield, where the beaches of Jennings Beach, Penfield Beach, Southport Beach, and Sasco Beach are the main draws. You can take in the local history and art at the Fairfield University Art Museum, the Quick Center for the Arts, the Fairfield Museum and History Center, and the Old Post Road Historic District. Check out local eats at Wild Rice, Barcelona, and great gluten-free pizza at Colony Grill.
Bridgeport
Bridgeport is Connecticut's largest city and boasts many attractions, such as the state's only zoo, Beardsley Zoo and The Barnum Museum featuring its famous former resident P.T. Barnum. Choices for taking in a game include the Bridgeport Bluefish baseball team, the Sound Tigers hockey team, or the Fairfield University NCAA basketball teams. Bridgeport is also a great place to enjoy the arts with the Housatonic Museum of Art or dinner and a show, where you can start at Ralph-n-Rich's for some local seafood then head over to the Downtown Cabaret Theatre or the Webster Bank Arena.
Are you looking for move management, estate services or downsizing help in Fairfield County CT?
Get in touch with Randi Hutton and RZ Connection for qualifed help and unparalleled service.
Randi Hutton is a Realtor® licensed in Conneticut. Brokerage Services are provided by William Raveis Real Estate, 47 Riverside Avenue, Westport, CT, 06880. 203.451.3455