Downsizing, Senior Moves, Estate Services, Home Transitions
Senior Moves, Decluttering & Downsizing, Estate Clearouts
Are you looking for Cleveland OH downsizing help? Let us help you find the best senior move and downsizing pros in the Cleveland OH area.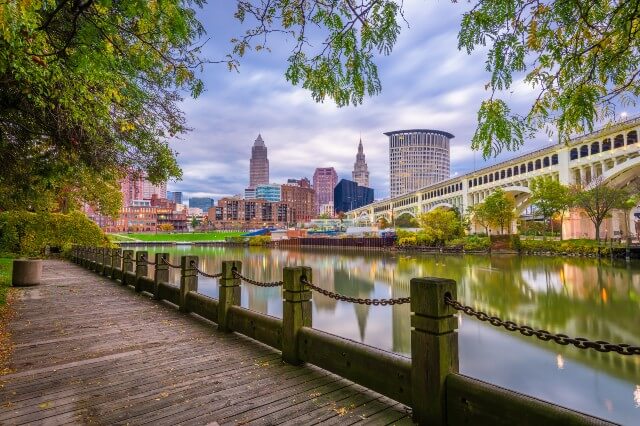 NEW & INTERESTING IN SENIOR DOWNSIZING
Get the latest advice from the pros.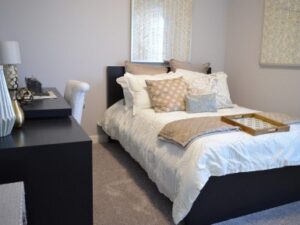 Do you Love Hosting Houseguests? It's surprising how often downsizers tell us that letting go of the guest room is one of the biggest reasons
Read More »
Popular Books for Downsizers Inspiration and practical advice from the pros. When you are undertaking a home transition, you can use all of the advice
Read More »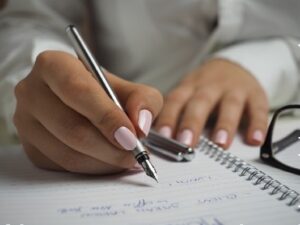 As you prepare to review, assess and sort all of the belongings you've acquired over the past 30 or 40 years, one thing becomes clear: 
Read More »
For Retirees, Seniors and Downsizers in the Cleveland OH Area
SOME OF OUR FAVORITE PLACES IN CLEVELAND OH
Whether you're moving to the Great Lakes Region or downsizing your current home, there's something for everyone in Cleveland OH
Why Retirees, Seniors and Downsizers Love the Cleveland OH Area
Located on the shores of Lake Erie, Cleveland OH is a diverse and welcoming city that offers a rich cultural scene, sporting events, and a strong sense of community. Seniors are drawn to Cleveland for its affordable housing options, world-class healthcare, and numerous recreational activities. Downtown Cleveland is bustling with entertainment venues, restaurants, and parks, providing a vibrant atmosphere for residents and visitors alike. Additionally, Cleveland's strong commitment to health care ensures that seniors have access to excellent medical facilities and services.
A must-visit for music enthusiasts, The Rock and Roll Hall of Fame is an iconic museum showcasing the history and impact of rock and roll through engaging exhibits, artifacts, and live performances. Home to a vast collection of art spanning thousands of years, Cleveland Museum of Art offers a diverse range of exhibits and hosts special events, making it a cultural hub for residents. As the largest performing arts center outside of New York City, Playhouse Square hosts Broadway shows, concerts, and other live performances, offering a vibrant entertainment scene.
The historic indoor West Side Market is a food lover's paradise, featuring an array of fresh produce, meats, cheeses, and baked goods from local vendors. With over 23,000 acres of green space, the Metroparks system provides seniors with opportunities for outdoor recreation, including hiking, biking, and picnicking. Step into the African Savannah, The Rainforest, or the Asian Highlands to learn about the animals that inhabit the different regions at the 183-acre Cleveland Metroparks Zoo.
Enjoy a lively night of elevated dining at Cleveland Chop, serving burgers, steak, and seafood. Global plates and weekend brunch specials can be found at Fat Cats. Enjoy skyline views and undersea cuisine at Blue Point Grille. 
University Circle
Home to world-renowned institutions like the Cleveland Clinic, Case Western Reserve University, and the Cleveland Museum of Art, University Circle is a cultural and educational hub. Its tree-lined streets, museums, and gardens provide a serene environment for seniors who appreciate intellectual pursuits and cultural experiences.
Explore the world-class collection of art, spanning various periods and cultures at Cleveland Museum of Art. Venture through Cleveland Botanical Garden's 10-acre garden filled with diverse plant species, outdoor gardens, and the Eleanor Armstrong Smith Glasshouse. Enjoy a performance by the renowned Cleveland Orchestra with superb acoustics at the historic Severance Hall. 
Enjoy an upscale dinner of Piedmontese cuisine at Michaelangelo's Italian Restaurant & Wine Bar. Upscale French cuisine with patio seating can be found at L'Albatros. Relax in the comfortable atmosphere of Mia Bella Restaurant, serving Italian and Mediterranean specialties. 
Tremont
A lively neighborhood known for its historic charm and artistic flair, Tremont offers a mix of Victorian-era homes, art galleries, trendy restaurants, and a bustling nightlife. Its walkability and close proximity to downtown Cleveland make it an attractive choice for seniors seeking an urban lifestyle.
Visit scenic Lincoln Park, offering beautiful views of the city skyline, walking trails, and a playground. Immerse yourself in nostalgia with a tour of A Christmas Story House, the iconic house from the beloved holiday film. Treat yourself to local produce, artisanal goods, and live music each Tuesday at the vibrant Tremont Farmers Market.
Get a taste of New Orleans at The Bourbon Street Barrel Room, serving cajun cuisine and boasting two bars. Modern American cuisine with a Mediterranean twist is served up at Dante. Enjoy New American meets Asian fare at Fahrenheit. 
Shaker Heights
Recognized for its picturesque tree-lined streets and beautiful homes, Shaker Heights is a suburb that combines natural beauty with a strong sense of community. The neighborhood boasts excellent schools, cultural institutions, and easy access to outdoor recreational areas.
Get outside at Shaker Lakes Nature Center, a tranquil reserve with walking trails, gardens, and wildlife, providing a serene escape from the city. Tour The Shaker Historical Society Museum to learn the history of the Shaker Heights community through exhibits, artifacts, and educational programs. Spend a leisurely Saturday strolling Larchmere Boulevard, a charming street lined with eclectic shops, antique stores, art galleries, and cozy cafes.
Reinvented soul food and cocktails can be found at Zanzibar Soul Fusion. Breakfast, lunch, and dinner are all served at classic delicatessen-style eatery Lox, Stock, and Brisket. Enjoy a luxurious French meal that does good for the community at EDWINS Leadership & Restaurant Institute, a 501(c)(3) organization that supports the formerly incarcerated by providing opportunities to start anew in the culinary and hospitality fields. 
Ohio City
Adjacent to Downtown Cleveland, Ohio City is a vibrant neighborhood known for its thriving food and craft beer scene. Eclectic boutiques, and lively street festivals contribute to its energetic atmosphere, making it an appealing choice for seniors seeking an active community.
The historic West Side Market is a must-visit attraction in the Ohio City neighborhood, offering a vibrant atmosphere and a wide variety of fresh food options. Stop in at Great Lakes Brewing Company, Ohio's first craft brewery, known for its award-winning beers and a brewpub that offers guided tours and tastings. Keep the good times going with a tour on The Cleveland Brew Bus, where you'll explore the local craft beer scene, visiting different breweries and learning about the brewing process.
Enjoy the charming atmosphere of a converted 18th-century home at Hecks, serving gourmet American fare. Juices, smoothies, and Mediterranean dishes (oh my!) can all be found at health-conscious Boaz Fresh Lebanese. A vast menu including bar bites and vegan options, all locally sourced,  can be found at TownHall. 
Lakewood
Situated on the shores of Lake Erie, Lakewood offers a blend of suburban tranquility and urban amenities. The neighborhood features a lively downtown area with diverse dining options, unique shops, and access to beautiful parks and beaches.
Visit Lakewood Park to enjoy the scenic views of Lake Erie, or make use of their picnic areas, swimming beach, and skate park. Take a class, participate in a workshop, or view the exhibits at Beck Center for the Arts. Catch a free concert during the summer months as a part of  Front Porch Concert Series, showcasing local musicians downtown. 
Spend an evening drinking in the easygoing atmosphere at Molto Bene Italian Eatery, offering Italian classics and a great drink selection. Hit up gastropub Forage Public House, serving sustainable American fare and craft beers. Enjoy a night out with friends at American scratch kitchen, Summer House, serving shareable plates and a seasonal menu.
Get in Touch. You can rely on us for senior move help in Cleveland OH.
We can connect you with pros specializing in senior moves, downsizing, and estate liquidation in the Cleveland OH area.  Get in touch with us first for full-service home transitions.