Downsizing, Senior Moves, Estate Sales, Home Transitions
Charlottesville VA Senior Move Help
Estate Sales & Auctions
Decluttering & Downsizing
Are you looking Charlottesville VA senior move help?  Our experienced partners take out the guesswork out and offer you exactly the support you need, when you need it. 
Vetted local senior move transition experts will help you embrace the change and make a move with minimum stress.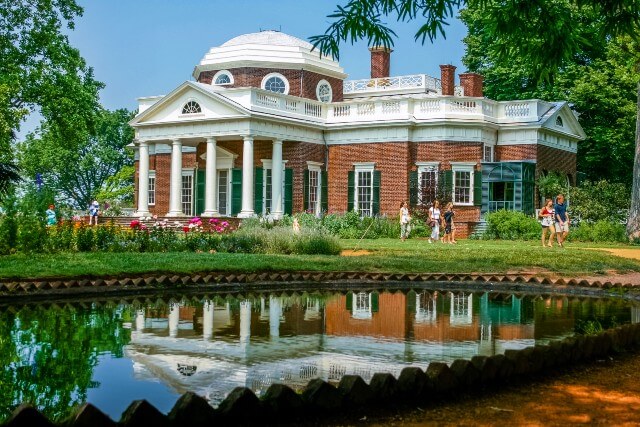 Get Downsizing Help Near You
Do you need advice or help with a Senior Move or Downsizing Project?
NEW & INTERESTING IN SENIOR DOWNSIZING
Get the latest advice from the pros.
SOME OF OUR FAVORITE PLACES IN CHARLOTTESVILLE
Whether you're moving to Charlottesville or just downsizing your current home, Charlottesville offers fantastic options.
Charlottesville Neighborhoods that are Popular with Downsizers
Nestled in the beautiful Blue Ridge Mountains, it's easy to see why Charlottesville, VA is a great place to live.  Home to the University of Virginia, this bustling and historic town offers plenty of charm and things to do. Thomas Jefferson retired here and many of today's retirees are following his lead.  His home, Monticello, is still a popular historic attraction in the area.  The city is also known as an artistic hub, and serves as the home to many popular venues for live music, including the John Paul Jones Arena, and the Paramount Theater.  Additionally, it boasts numerous art galleries and festivals, such as the popular Virginia Film Festival and the Virginia Festival of the Book, both held annually.  
The area's scenic location also makes it the perfect place for exploring the great outdoors, so a visit to the Eastwood Farm and Winery or the Gabriele Rausse Winery may be a nice way to spend an afternoon.  If golf is your game, visit the award-winning Birdwood Golfcourse at Boar's Head Inn or Meadowbrook Golf Course.  Shenandoah National Park is a short drive away, and offers stunning views along Skyline Drive, as well as over 500 miles of hiking trails complete with waterfalls and endless scenic vistas.  
For seniors who want to further their education, the Senior Center of Charlottesville offers several classes, programs, workshops, and support groups for people ages 50 and up. They also organize various trips, tours and cruises. The University of Virginia has an Osher Lifelong Learning Institute (OLLI), that offers a wide variety of classes for people ages 50 and up. The membership cost is $75 per semester; with courses costing $11.
Residential neighborhoods in Charlottesville feature many different kinds of settings and amenities.  The neighborhood of Belmont is a popular place to live, thanks to its close proximity to the downtown area.  Recently revitalized, it offers homes with nice views of the surrounding mountains, and easy access to local restaurants, like the popular Tavola, and The Local, featuring locally sourced ingredients.
The Johnson Village area is a mature, attractive, and desirable neighborhood close to UVA. Most of the homes were built in the 1950s and 1960s. The tree-lined streets offer a sense of privacy and seclusion, but are only a short walk to The University of Virginia Scott Stadium and the highly rated teaching hospital, University of Virginia Medical Center, a level one trauma center.
Fifeville offers its residents a diverse, family-friendly environment, and peaceful surroundings. One of the neighborhood favorites is Shenandoah Joe Coffee Roasters, a coffee shop that specializes in unique coffee blends.
Greenbrier is a quiet, private neighborhood, tucked away from the activity of the downtown area.  It offers hilly terrain, and homes with a variety of architectural styles. Though there is not much in the way of restaurants and shopping, it provides easy access to many of the city's major highways.  It lies along Meadow Creek, and has a multi-use trail to enjoy, for retirees who enjoy outdoor activities.
Those that choose to live in the North Downtown area will experience the true hustle and bustle of Charlottesville. It's home to the pedestrian-only Downtown Mall on Main Street, a local attraction brimming with boutiques, bars and eateries. Popular restaurants include Tonic (locally sourced food), The Bebedero (Mexican), The Alley Light (French), and Maya (Southern fare). With seasonal ghost tours, a historic movie theater, and a trolley running from UVA to the Mall, there is something for people of every age in Charlottesville.
Get in Touch. You can rely on our verified senior move professionals in Charlottesville
We know the best home Charlottesville VA Senior Move Help, and we'd love to put together the perfect team for you.