Downsizing, Senior Moves, & Local Moves
Bucks Co PA Downsizing Help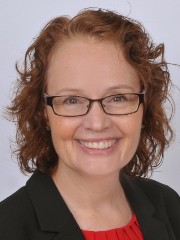 Senior MOve Manager
Full-Service Relocation
Whether you're an empty nester looking to downsize, an adult child moving a parent to assisted living, or a busy professional that needs to get organized, you can count on Karen Fretz of A Thoughtful Transition for Bucks Co PA downsizing help. Karen's trusted team knows that a move can be incredibly stressful, and their goal is to bear that burden for you so you can relax and focus on the things that really matter. With a compassionate attitude and years of know-how, A Thoughtful Transition truly keeps your needs in mind throughout your entire project.
Let A Thoughtful Transition take care of all the details surrounding your move, so you can relax, focus on your family's needs, and enjoy your new home. Whether you want full-service move management or just an extra helping hand for the tougher parts of your project, Karen's team can offer support through services like:
Karen's skills are backed by extensive experience in project management (over 20 years!), as well as some of the top designations in the business, including:
Call A Thoughtful Transition today for a complimentary 1 hour consultation!
Downsizing and
Senior Moves
Move Management
Estate Sales and Auctions
Packing and Unpacking

Make A Thoughtful Transition your first call for any tough move or downsizing project in Bucks Co PA! Karen Fretz and her skilled team are ready to help with any decluttering services, home transitions, or stay-at-home solutions.  Get in touch today for prompt, friendly Bucks Co PA senior move help.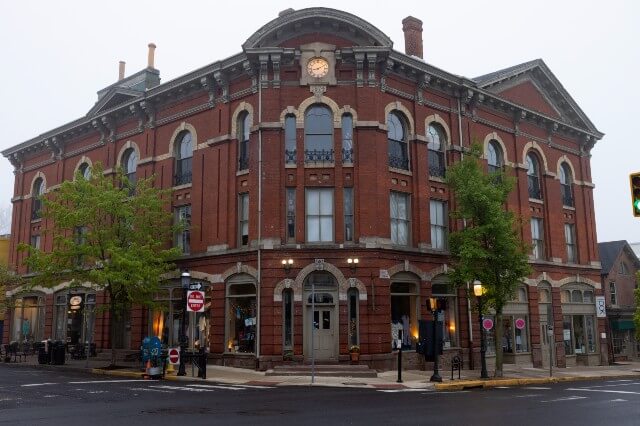 NEW & INTERESTING IN SENIOR DOWNSIZING
Get the latest advice from the pros.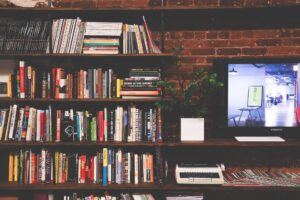 If you're paying for a long-distance move, you'll want to be sure you don't waste money moving. Once you factor in the distance of your
Read More »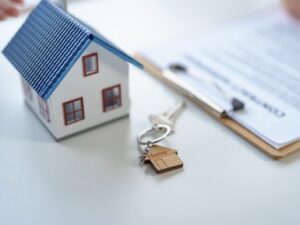 If you've made the decision to sell your home, you'll quickly realize that you have a lot more options (and decisions!) than you may have
Read More »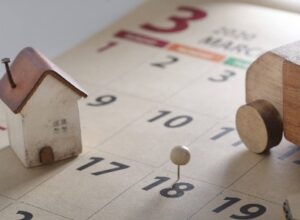 Most would agree that planning to downsize or facing a major downsizing move can leave you a little stressed out! Plenty of people are overwhelmed
Read More »
LOCAL RESOURCES IN BUCKS CO PA
SOME OF OUR FAVORITE PLACES IN THE BUCKS COUNTY AREA
Bucks Co PA has wonderful options for downsizers, seniors, and empty nesters of all ages.
Renowned nationwide for its plethora of historic sites, incredible state parks, ample hiking opportunities, and fantastic golf courses, Bucks County Pennsylvania is a great place to visit or settle down. Famously calling this locale home is the workshop for Byers' Choice Carolers® Figurines, as well as the estate of Nobel-prize winning author Pearl Buck. 
Bucks County is also the site of the Revolutionary War crossing of the Delaware River, so you'll find countless historic markers celebrating this momentous piece of history. Most notably is  Washington Crossing Historic State Park, a 500 acre park including the actual site of crossing as well as a cluster of historic buildings where George Washington and his aides dined and made their plans. 
Of all the public green spaces, most notable is Nockamixon State Park, which makes up over two-thirds of the total 7500 acres of parks in the county and offers stunning views, numerous creeks, and the beautiful Lake Nockamixon, a popular destination for boating and fishing. Another local favorite is Delaware Canal State Park, where visitors can indulge in activities like hiking, biking, and cross-country skiing, or simply enjoy the spectacular views the Nockamixon Cliffs and River Islands have to offer.
Golf enthusiasts will be thrilled with the plethora of options throughout Bucks County, offering everything from putt-putt to challenging 18-hole courses. Both new and seasoned players are welcome at the family-friendly Fairways Golf Club in Warrington. Head over to Warminster to enjoy 6700 acres of rolling hills at Five Ponds Golf Club. For a quick 9-hole game, a trip to the beautifully designed Heritage Creek Golf Club in Warwick is a must!
Doylestown
The county seat, Doylestown, is one of the finest places to live in the state thanks to a slower pace of life, low cost of living, and plenty of history and culture to enjoy. This quaint community is safe and family-friendly, and offers the perfect mix of urban and suburban. 
Doylestown is best known as being the home of Henry Mercer, a name which is still celebrated today. Mercer Mile is one of the largest tourism draws, featuring The Tileworks museum and pottery, Fonthill Castle, and The Mercer Museum which houses over 40,000 artifacts from the American Industrial Revolution. Doylestown Historical Society is preserving more local history within the Magill School House, and the stone building itself serves as yet another wonderful artifact.
There is a surprisingly vibrant arts scene here, with a great variety of galleries to enjoy. Visit Gratz Gallery & Conservation Studio to view 19th and 20th century paintings from the region. Alan Fetterman Fine Arts Gallery is another excellent choice, showcasing the namesake artist's impressionist and plein air paintings. More impressionism as well as realism can be found at Patricia Hutton Galleries, celebrating artists from the region and beyond.  Visit the Michener Art Museum to view their collection of regional Impressionist paintings and various rotating exhibits. Catch a performance by Bucks County Symphony Orchestra to enjoy everything from classical performances to Broadway hits.
As the oldest continually operating farmers market in Bucks County, stopping in to Doylestown Farmers Market is a must for home grown produce and other goods made from local ingredients, live music, and special events like tastings, workshops, and children's programs each Saturday from April to November. Find some serenity at Peace Valley Nature Center, offering year-round programs and over 15 miles of trails surrounding the beautiful Lake Galena. Take a tour at Peace Valley Lavender Farm to learn how to use lavender in your everyday life, pruning and harvesting tips, and to shop their selection of plants, sachets, culinary products, and more.
Indulge in the creative menu and elegant atmosphere at Heirloom Doylestown, perfect for date night. Bring your friends out for a night of fun at Maxwell's on Main, known for their live music, craft beer, and Southern fare.
Newtown
Settled by William Penn just two years after laying out Philadelphia, Newtown is full of rich history. The downtown area is one of the best shopping districts in the county including specialty shops, independent boutiques, and great dining options. 
Enjoy an afternoon in nature at Tyler State Park, offering beautiful trails for hiking, biking, and horse-riding along the Neshaminy Creek that wanders throughout its woodlands. You won't want to miss Newtown Farmer's Market, renowned as one of the top Amish markets in Pennsylvania thanks to a large variety of fresh produce, delicious home-baked foods, and a monthly community pig roast. Visit Rose Bank Winery to drink in the historic surroundings of the estate first deeded to the daughters of William Penn (and enjoy a glass of French-style wine while you're at it!).
Fill up on microbrews and great pub-style fare at Isaac Newton's Bar & Restaurant. Enjoy live music with a side of American cuisine at Sycamore Grill. Date night beckons from Vecchia Osteria, offering a warm atmosphere to enjoy Southern Italian dishes and a BYOB policy.
New Hope
Dubbed "the most hippie town in Pennsylvania", New Hope is set apart by its endearing eccentricities. A small town with a big city feel, this community is full of things to do, see, and eat thanks to a fantastic selection of local shops and restaurants and a vibrant art scene.
Riders of all ages are encouraged to take a trip through Bucks County on the New Hope Railroad to learn more about the history and folklore of the area. Embrace stopping to smell the roses at Bowman's Hill Wildflower Preserve, offering great walking trails through lush gardens full of a variety of native plants. Take your pick of blueberries, cherries, blackberries, and apples at the picturesque Solebury Orchards.
Sculpture, painting, artisan craft, and mixed media exhibits are regularly on display at New Hope Arts, a non-profit arts center celebrating local visual, performance, and literary artists. Visit Bucks County Playhouse to watch talented artists showcasing their performance abilities on the same stage where Grace Kelly and Robert Redford got their start in theatre, and be sure to enjoy a meal at The Deck, the adjoining restaurant overlooking the Delaware River.
Karla's Restaurant, offering European inspired eats, is the perfect place to enjoy a Sunday brunch. Get your grub on at the upscale tavern, The Salt House, known for their cocktails and being located inside a stone building from 1751. Enjoy a meal of American fare with river views at Stella of New Hope, conveniently located in the Ghost Light Inn.
Warrington
Known as "The Gateway to Historic Bucks County", Warrington is a residential community and commercial center of the county, nestled amongst farmland and nature preserves. The quality of life here is unmatched, with residents enjoying the lush green spaces, close proximity to countless historical and cultural attractions, and overall slower pace of life. 
Enjoy a good old fashioned matinee or an IMAX movie in the reclining theater seats at Regal Warrington Crossing. Visit Winding Brook Farm, and be sure to time your visit for the fall so you don't miss their corn maze, pumpkin patch, and haunted hayrides. 
Local hotspot Villa Barolo is the place to be thanks to a colorful atmosphere, a fresh oyster bar,  and interesting cuisine including exotic game and seafood. Enjoy a family feel and authentic flavors of the Mediterranean at Blue Olive.
North Wales
The oldest borough in North Penn Valley, North Wales is celebrated for its uniqueness and charm. With easily accessible hiking trails and some great green spaces that host events regularly, there is no shortage of entertainment here.
Spend a day shopping until you drop at Montgomery Mall, offering a mix of small shops and larger department stores and serving as a great place to meet up with family and friends. Take your furry friends or the kids to Parkside Place Park, loved by locals for being fenced in, clean, and offering great amenities like walking trails, picnic tables, playgrounds, and tennis courts.
No matter your diet preferences, you'll find something to love at The Green Fork and Local Roots Market, offering great service, a peaceful vibe, and fresh food for carnivores and herbivores alike. Take your tastebuds south of the border at Tex Mex Connection, a long-standing local favorite known for its festive setting and great classics.
Warminster
Gardeners everywhere know Warminster as the home of the Burpee Seed Company, but it is so much more than that. Here you'll find a tightly knit community, incredible scenery, and an events calendar packed with things to do every month of the year.
Show off your skating skills, or bring the kids out to get them acquainted with the ice at Revolution Ice Gardens. Add some magic to your life at Smoke & Mirrors Magic Theater, offering shows the whole family can enjoy. Have an adults-only day out at Boyd's Cardinal Hollow Winery and sample some of their unique flavors like Jalapeno Wine or Whiskey Mead.
Indulge in traditional Italian cuisine at La Voglia Italian Restaurant. Hit the local haunt, Bullard's American Cafe, for good old fashioned diner fare. Have a night out with friends at Tony's Place for brews, pizza, and karaoke.
Telford
A quaint suburb with big heart, Telford is a sweet borough where everyone knows their neighbor. This area is popular with both retirees and young families, and offers a mix of urban and suburban areas. Green spaces are aplenty, as are antique stores, and everything moves a little slower here.
Visit local favorite Franconia Community Park, loved for its well-kept grounds, tennis and basketball courts, and great walking paths. Head over to The Market at Chesapeake Valley Farm for farm-raised meats, fresh produce, and other local products. Enjoy a show at Dutch Country Playhouse, a theater where there's something for everyone to enjoy from musicals to comedies to thrillers. 
Have a good old fashioned American meal of comfort foods at Towne Restaurant. Pay a visit to the local Mexican joint, Los Gemelos Family Restaurant, for classic dishes like tacos and fajitas. 
Collegeville
Rated as one of the best places to live in Pennsylvania, Collegeville is a fabulous little town with a decent amount of  parks, restaurants, and local shopping as well as easy access to Philadelphia at just an hour's drive away.
Visit the school that puts the "college" in Collegeville at Ursinus College and be sure to stop by the Berman Museum to view their stunning art exhibits that visitors can enjoy free of charge. Hike or bike the 20 mile Perkiomen Trail, which runs parallel to its namesake river and offers picturesque views of the forest that surrounds it. Enjoy a day of tranquility at Hoy Park, perfect for the whole family, especially those wanting to get out into the water as the Perkiomen Creek passes through and makes for great canoeing or kayaking.
Start a lazy Sunday morning with a BYOB brunch at Chow Bistro. Switch things up with a dinner at Bonjung Sushi & Korean BBQ, offering fun spins on traditional dishes in a modern setting. Enjoy authentic wood fired pizza on the patio at Forno Antico Pizza Napolitana.
Call us first. You can rely on trusted senior move professionals for Bucks Co PA downsizing help.
A Thoughtful Transition is our top choice for Bucks Co PA downsizing help.  Get in touch with Karen Fretz to get started on your downsizing project today.