Downsizing, Senior Moves, Estate Services, Home Transitions
Senior Moves, Decluttering & Downsizing, Estate Clearouts
Bostonians know to call New Roots Move Management for all of their home transition needs from downsizing to senior moves, and even preparing to age-in-place.
Lisa and Susan are a one-stop shop, handling everything for you from sorting and decluttering to unpacking and setting up your new home, and everything in between.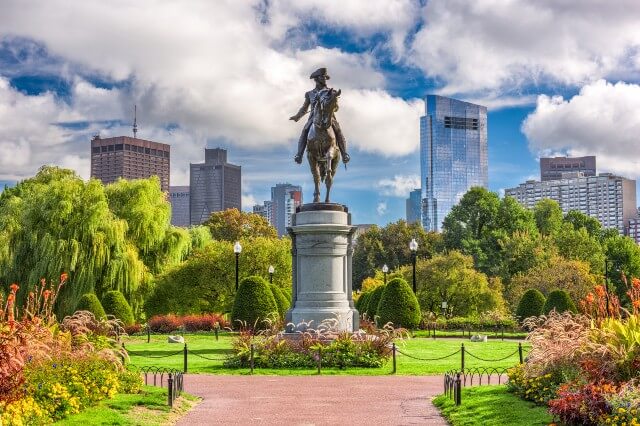 Senior Move Help in Boston MA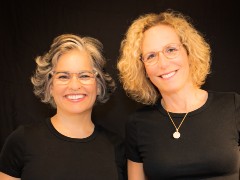 New Roots Move Management
www.newrootsmoves.com
Susan Blumenfeld
susan@newrootsmoves.com
(508) 277-0669
Lisa Patten
lisa@newrootsmoves.com
(781) 223-3201
Empty nesters in Boston MA need look no further than New Roots Move Management for any downsizing, home transition, or aging-in-place needs. Susan Blumenfeld and Lisa Patten head a compassionate team of go-getters with one goal in mind: making your transition seamless.
As Certified Senior Move Managers (SMM-C) through the National Association of Specialty and Senior Move Managers (NASMM), Susan and Lisa pride themselves in providing the services you need to manage every aspect of your move, including:
This dynamic duo knows that moving isn't as simple as relocating boxes and furniture, keeping in mind the client's emotional needs in addition to the physical aspects of the project. While you're in their caring hands, they'll be sure to smooth over any frustrating logistics to make your move as stress-free as possible.
New Roots Move Management is also a Corporate Partner with Aging Life Care Association® (ALCA), offering expertise to seniors setting up their homes for a safe transition into aging-in-place.
Clients love the "steady confidence" and "depth of experience" the New Roots team brings to the table. Susan and Lisa are described as "competent and trustworthy", and they approach each project "skillfully" with "Herculean strength and stamina" and "great attention to detail". Call New Roots Move Management today for any of your senior move, downsizing, aging-in-place, or estate clear out projects.
NEW & INTERESTING IN SENIOR DOWNSIZING
Get the latest advice from the pros.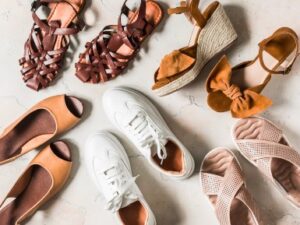 How do you downsize summer shoes? As with any other downsizing project, the key is to focus on the shoes that best suit your current
Read More »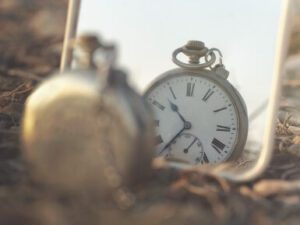 You may think there's no harm in waiting, but it can be a dangerous game! Productivity Consultant and Certified Professional Organizer Patti Howell gives us
Read More »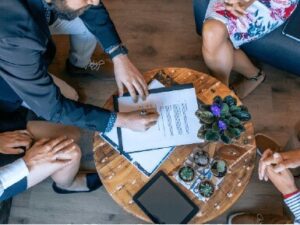 Downsizing, moving, and selling a home that you've lived in for 10 years or more can be a highly complex undertaking that may require assistance
Read More »
For Retirees, Seniors and Downsizers in Boston MA
SOME OF OUR FAVORITE PLACES IN BOSTON MA
Whether you're moving to the New England or just downsizing your current home, there's something for everyone in Boston MA.
Why Retirees, Seniors and Downsizers Love the Boston MA Area
Best known for clam chowder, baseball, and the world's oldest annual marathon, Boston has no short supply of culinary delights, exciting attractions, and crowd-drawing events. As one of the healthiest cities in the United States, the community offers an ample supply of public green spaces, playgrounds, and farmers markets. Its strong local economy, funding for the arts, and plethora of family-friendly activities offer an unsurpassed quality of life for residents. 
Home of the Red Sox, Fenway Park is the oldest active ballpark in Major League Baseball, which means you can still catch a game at this quirky stadium, or enjoy one of the tours offered daily. Bring the whole family out to The New England Aquarium for a day of fun, where you'll see everything from California sea lions to African penguins among the thousands of freshwater and saltwater fish. Enjoy the vast collections of over 450,000 works of art at The Museum of Fine Art.
As the birthplace of the American Revolution, it's no surprise that Boston is filled to the brim with rich history. Be sure to take time to see the highlights along the Freedom Trail walking tour. The oldest city park in the nation, Boston Common, is a must-see, with a history as a grazing pasture, a Puritan execution site, and camp for Redcoats. Do some local shopping at the historical Faneuil Hall marketplace, built in 1742. Visit "Old Ironsides", the oldest commissioned warship currently afloat in the Charlestown Navy Yard.
If you're in town for St. Patrick's Day, consider yourself Irish, and be sure to enjoy the huge parade and other festivities, best topped off with an afternoon at one of the many local pubs. Each April, The Boston Marathon is hosted on Patriot's Day. Artweek is held in late spring and draws in huge crowds of creatives with over 200 hands-on experiences for the community to enjoy. The biannual Dine Out Boston restaurant week is held each year in March and August, offering specially priced menus at a variety of local restaurants. Winter offers the annual Boston Wine and Food Festival, the longest running festival of its kind in the nation.
Get your clam chowder fix at Atlantic Fish Co., serving up a classic recipe beloved by Bostonians for decades. Try Parker's Restaurant at the Omni Parker House for authentic Boston Cream Pie in a historic setting. Beantown's namesake dish, Boston Baked Beans, can be experienced at Union Oyster House. If you're looking for a drink with a side of nostalgia, be sure to stop by the original Cheers bar on Beacon street.
Arlington
Just 8 miles from downtown Boston is Arlington, a bustling suburb that offers a similarly rich history, enthusiasm for the arts, and thriving local economy. With easy access to the city, beautiful outdoor spaces, and great local shopping and dining options, this community is one of the more desirable suburbs of Boston.
Formerly known as Menotomy or West Cambridge, Arlington is known as the birthplace of Uncle Sam, and the site of the first public library in the country. Here you'll find the site of the bloodiest battle of the American Revolution, a history preserved at The Russell House, where a dozen Minutemen were killed. Arlington is also home to the Cyrus Dallin Museum, celebrating the namesake artist and exhibiting iconic sculptures including The Appeal to the Great Spirit and Paul Revere. Get outside and enjoy the serene Spy Pond, offering beautiful walking trails and a connection to the Minuteman Bike Trail. 
Enjoy a menu of eclectic European dishes as Scutra, offering a global wine list and a wonderful atmosphere. Finger-lickin' Southern barbecue can be found at Blue Ribbon BBQ, a counter-serve restaurant known for burnt ends and ribs. Jimmy's Steer House serves up classic steakhouse specialties in a warm setting perfect for date night.
Avon
20 miles south of Boston lies Avon, a quaint community filled with small town charm. A slower pace is a large part of the appeal of this town, complemented by quick access to the larger cities that surround it.
Christmas is made special in Avon thanks to a variety of activities including a Polar Express ride, a laser light show, indoor skating rink, and of course The Enchanted Village, an animatronic display created in the 50s and displayed at Jordan's Furniture each holiday season. The kids will jump for joy when you bring them to Altitude Trampoline Park, offering over 19,000 square feet of fun including trampolines, foam pits, and ball courts. Discover the world of craft at Fuller Craft Museum, offering exhibitions designed to delight, challenge, and inspire the creative community.
Everything from bar food and beer to gluten-free healthy options can be found at Ben's Pourhouse & Grille. Try authentic Brazilian food in a cozy setting at Mainha. Enjoy a homey atmosphere and West African specialties at TamBo's Kitchen.
Belmont
Known as "Town of Homes", the suburb of Belmont is primarily residential and is located just 7 miles northwest of Boston. The historic streets are lined with colonial homes, most notably in the neighborhood of Belmont Hill. The town center, Cushing Square, boasts fantastic local shopping and dining options. All of these fantastic amenities, a slower pace, and a quick commute add up to make this locale one of the most desirable places to live in the greater Boston area.
Families with young children will enjoy Beaver Brook Spray Deck, a newly refurbished water park with hiking trails nearby. Enjoy a stroll through nature or a hands-on educational experience at Mass Audubon Habitat Education Center & Wildlife Sanctuary, offering beautiful trails through a variety of scenes including forests, meadows, and ponds. 
Enjoy a taste of the Mediterranean at Sophia's Greek Pantry, famous for their incredible homemade Greek yogurt. Give il Casale Belmont a try for date night, and enjoy the casual-meets-upscale atmosphere and delightful Italian cuisine. A night out with friends is made extra special at The Wellington thanks to creative American dishes, craft cocktails, and a comfortable dining space.
Braintree
With the Boston and Cape Cod regions easily accessible, Braintree is a fantastic place for commuters to call home. With beautiful recreational spaces, a robust local economy, and a family friendly atmosphere, this community is a peaceful, yet lively one.
South Shore Plaza is an indoor shopping center that has a bit of everything from big box stores to a handful of restaurants to choose from. Additionally, the mall includes AMC Braintree, a movie theater offering comfortable reclining seats and a surprisingly large range of food options. Pond Meadow Park is a local favorite, boasting 320 acres of conservation and recreation areas including trails for hiking and biking, birdwatching, and even cross country skiing.
For generous portions of Italian favorites, visit Campanale's Restaurant. Vegetarian options and American classics can be found at 110 Grill. Tacos and tequila (what more can you want?!) are the main offerings at Cielo Mexican Restaurant.
Cambridge
Just across the Charles River is Cambridge, home to the prestigious Harvard University and Massachusetts Institute of Technology. Known as "the City of Squares", popular neighborhoods include Harvard Square, Kendall Square, Inman Square, and Porter Square. Harvard Square is the most notable of these, offering eclectic shopping options, fine dining, street performances, and public art among its many attractions. 
A trip to Cambridge wouldn't be complete without taking time to tour some of the fabulous museums the city has to offer. The Harvard Museum of Natural History features 16 galleries filled with collections from the university's three research museums which focus on botany, zoology, and mineralogy respectively. The Peabody Museum is attached, and focuses on archaeological and ethnographic collections including Native American and Mayan art. The Harvard Art Museums boast works by masters such as van Gogh and Monet, as well as special exhibits across all genres and media. The MIT Museum features collections on all things technology from artificial intelligence to maritime history, and the largest holography collection in the world. 
Visit the underground restaurant, Alden & Harlow, for New American dishes and creative cocktails. Little Donkey offers a cool atmosphere for enjoying chef-driven small plates. Oleana serves up Mediterranean cuisine with a twist on their serene garden patio.
Get in Touch. You can rely on us for Boston MA senior move help.
Susan and Lisa with New Roots Move Management are the local favorites for anything related to senior moves, downsizing, and aging-in-place in the Boston MA area.  Call them first for full-service home transitions.