Downsizing, Senior Moves, & Real Estate
Bentonville AR Downsizing Help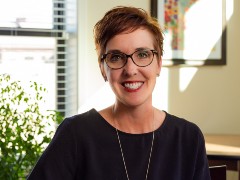 Alison Van Hecke
Owner | Downsizing Specialist
Lighthouse Group NWA
479-717-7710
Call today for a complimentary consultation!
Senior MOve Manager
Full-Service Relocation
If you're looking for senior move support, home transition services or Bentonville AR downsizing help, look no further than Alison Van Hecke and Lighthouse Group NWA. Alison is a certified Senior Move Manager® and licensed social worker who helps aging adults easily transition to their next phase of life. Her trusted team will be there every step of the way to guide you and your family through tough decisions, serving as a beacon of hope throughout your move.
Count on Lighthouse Group NWA to offer compassion and understanding alongside all of their professional services, whether you need help selling your home, support with the probate process, downsizing assistance, or senior move management.
Alison's expertise is backed by multiple prestigious designations, including:
With over 40 years of combined experience working with older adults in a variety of settings, Alison's team of qualified professionals offer a variety of downsizing and senior move management services, including:
Downsizing and
Senior Moves
Move Management
Estate Liquidation
Preparing Home for Sale

The pros at Lighthouse Group NWA are celebrated for their ability to provide "comfort, grace, empathy, and love" to their clients. Alison and her team will "treat you like family" and make the process "as easy as possible". Their level of "personal care and understanding" is unmatched and their "heart for seniors" makes them the first choice in senior move management and Bentonville AR downsizing help.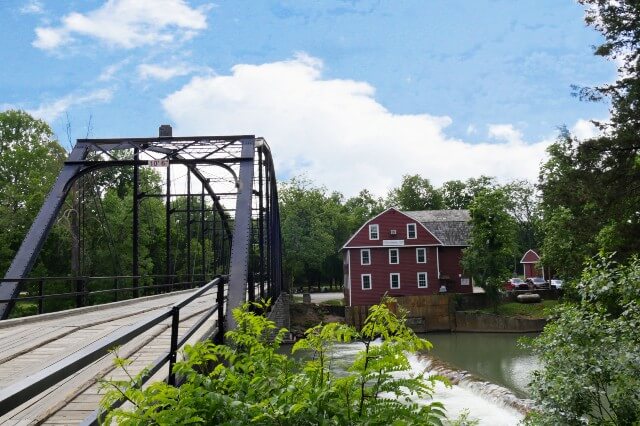 NEW & INTERESTING IN SENIOR DOWNSIZING
Get the latest advice from the pros.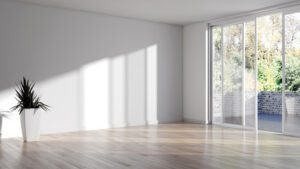 People often make the mistake of thinking that when a house is emptied of all its "stuff", then cleaning it will be a snap. Cleaning
Read More »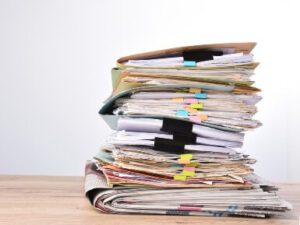 How nice would it be to make a paperless move? Of all the belongings that must be sorted before we move, paper may be the
Read More »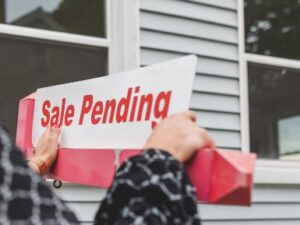 Selling a home can be stressful and uncertain.  That's why home sellers are often understandably eager to get under contract when a good  offer comes
Read More »
LOCAL RESOURCES IN BENTONVILLE AR
SOME OF OUR FAVORITE PLACES IN THE BENTONVILLE AREA
Bentonville AR has wonderful options for downsizers, seniors, and empty nesters of all ages.
Bentonville
As the tenth largest city in the state and the seat of Benton County, Bentonville AR is best known as the home of Walmart and the Mountain Bike Capital of the World. Over the years, this charming locale has blossomed into a cultural center of Northwest Arkansas despite the town's small size. With a plethora of attractions including art, food, music, cycling, and history, it's no wonder residents and visitors alike are delighted to spend some time exploring all that Bentonville has to offer.
One of the top attractions in Bentonville is Crystal Bridges Museum, a world renowned institution featuring collections of American art ranging from the colonial era to contemporary works, and surrounded by lush grounds that include walking trails and water features. Additionally, the museum grounds house the Frank Lloyd Wright Bachman-Wilson House, an iconic piece of midcentury architecture that can be toured during your visit.
If you're craving an outdoor adventure, there are plenty to be had in this area. Plan to spend a leisurely afternoon exploring Hobbs State Park, which offers over 30 miles of trails perfect for hikers, bikers, and equestrians to enjoy as well as ample picnic and camping areas. The adjacent Beaver Lake is the perfect backdrop for all of your activities, featuring beautiful clear waters renowned for bass fishing and beloved for watersports.
Downtown Bentonville is a center of activity, offering fantastic culinary experiences, great shopping, and serving as a hub for local art and culture. Visit Compton Gardens and Arboretum, a stunning oasis in the heart of the city, displaying 6 acres of gardens filled with native plants.  Anchoring the 8th Street Market District is The Momentary, a visual and performing arts space that regularly hosts events ranging from culinary competitions to music festivals. Additionally, the Slaughter Pen Trail is easily accessible from downtown, and offers nearly 20 miles of multi-use trails that connect to the Blowing Springs mountain bike trail surrounding Lake Bella Vista.
Fill up on flavor at The Hive, offering locally sourced ingredients in the elegant setting of the 21c Museum Hotel. Enjoy American fare with a side of  breathtaking Gothic Revival architecture at The Preacher's Son. Family-style dining in a cozy setting can be found at Tavola Trattoria, known for their long wine list and bistro-inspired entrees.
Bella Vista
A picturesque city known for recreation, Bella Vista has something for every lifestyle. Surrounded by scenic landscapes dotted with creeks, valleys, and forests, this area is perfect for mountain biking and other outdoor activities that allow one to connect with nature. The affordable cost of living makes this city a popular place to reside or visit for families and retirees alike.
A volunteer-built masterpiece, Tanyard Creek Trail offers a reprieve from the hustle and bustle of city life, allowing visitors to enjoy a leisurely hike along the two mile loop flush with scenic views. Incredible architecture combines gothic arches with modern materials, all nestled between trees at Mildred B. Cooper Memorial Chapel, popular for weddings and open for tours daily. Take some time for somber remembrance of our nation's heroes at the Veterans Wall of Honor, a memorial set on well-maintained grounds featuring fountains, a park, and a walking and biking trail perfect for a serene afternoon outdoors.
Enjoy made-from-scratch dishes with a side of live music (nearly every night!) at JJ's Grill. Classic diner fare and comfort foods can be found at Papa Mike's, renowned for their fantastic fried catfish. Date night beckons at Lakepoint Restaurant, a popular destination for casual dinners and banquets alike thanks to its fabulous lakeside location.
Rogers
A perfect blend of innovation and nostalgia, Rogers is one of the fastest-growing cities in the nation, yet manages to keep its small town feel. No matter your interests, there is something here for every walk of life. Downtown offers great shopping at local boutiques, worldly choices for dining, and easy access to historic landmarks. With Beaver Lake and the Ozark Mountains nearby, there are plenty of gorgeous views waiting to be appreciated and ample opportunities for fishing, water sports, hiking, and camping. 
Rogers offers several museums that serve as the perfect place to spend a rainy day. For the kid in all of us, Daisy Airgun Museum shares the fascinating history of the iconic BB gun company. Dive into local history at Rogers Historical Museum, showcasing several galleries on the history of Northwest Arkansas, complete with interactive exhibits. For a glimpse at living history, visit War Eagle Mill & Bridge, a working gristmill that also happens to house one of the best brunch spots in town, War Eagle Mill Cafe.
Enjoy authentic flavors at Pattaya Thai Restaurant, a lowkey local favorite for curries, stir fry, and more. Pull up a chair and dig into some fantastic BBQ at Smokin' Joe's Ribhouse. Classics with a side of creativity are found at Big Orange, serving burgers and salads paired with handmade shakes and craft beer.
Springdale
As the most affordable city in Northwest Arkansas, Springdale is an industrial hub known best as the home of Tyson Foods, the world's largest meat production company. While the ample job opportunities are certainly a huge draw for residents, there are plenty of other factors that make this community a great one to call home. 
Springdale was originally a small community named Shiloh, a history that has been preserved at The Shiloh Museum of Ozark History, a must-see for residents and visitors alike. Locals love to catch minor league baseball games at Arvest Ballpark, known for its family-friendly atmosphere and great concessions. Wine lovers are drawn to Sassafras Springs Vineyard, offering live music and dinner on weekends and tastings daily.
Springdale's famous pink building is home to Neal's Cafe, a family-run outpost for homecooked meals like fried chicken, catfish, and smothered steaks (don't forget to end your meal with a slice of pie!). For a succulent Southern brunch, visit Susan's Restaurant, another mom & pop joint that is popular with locals. Change things up with a night out at The Odd Soul, serving handmade pizzas, subs,and salads paired with craft beers and quality spirits. 
Fayetteville
Known for rolling hills and an innovative spirit, Fayetteville is one of the most coveted places to live in the state. This city prides itself on being community-focused and offers a robust job market that has contributed greatly to a rapidly growing population. With a busy cultural scene and low cost of living, this locale is the perfect place for the retiree with an active lifestyle. 
Fayetteville Downtown Square is the heart of the city, offering access to local businesses, entertainment throughout the year, and a fantastic famer's market each weekend. Get out of town and into nature at Lake Fayetteville, beloved by outdoor enthusiasts of all kinds thanks to ample fishing, hiking, biking, and water sports opportunities. While in the area, be sure to visit one of the gems of Northwest Arkansas, The Botanical Garden of the Ozarks, showcasing native flora and fauna throughout 12 themed gardens.
Say "yes, please!" to gourmet grilled cheese at Hammontree's Grilled Cheese, known for innovative takes on the classic kid-friendly sandwich. Meet up with friends at Bocca Italian Eatery for wood-fired pizza, homemade pasta, or drinks. Cozy up in Mockingbird Kitchen and enjoy contemporary versions of comfort foods.
Lowell
A bedroom community with big heart and close access to the larger metro areas in the region, Lowell is the perfect place to call home for those wanting a slower pace of life. It's easy to get to the surrounding communities whether by car or bicycle, as this locale is conveniently nestled along the Razorback Regional Greenway, a 36-mile trail perfect for cycling or running that stretches from Bella Vista to Fayetteville. 
If you're in need of a good laugh, a visit to The Grove Comedy Club is a must, offering great food, music, and pickleball in addition to comedy shows. The whole family can enjoy a day at Golf Mountain, offering two different 18-hole mini golf courses and a great snack bar. Treat yourself to some of the finest peaches, apples, and grapes in the region at Vanzant's Fruit Farms and Market, where you can also find local goods like jellies, honeys, and other preserves.
Get your home-cooked fix at Tater's Fresh Grill, known for diner staples and their fabulous pies. Enjoy a family friendly atmosphere and exotic flavors at Thai Ginger Grill. Breakfast is an all day affair at Ozark Mountain Grill, open 24/7 and conveniently located just off the Lowell exit.
Call us first. You can rely on trusted senior move professionals for Bentonville AR downsizing help.
Lighthouse Group NWA is our top choice for Bentonville AR downsizing help.  Get in touch with Alison Van Hecke to get started on your organizing project or downsizing move today.